Stratus Thermal Roof Lanterns
Versatile Thermal Roof Lanterns, Somerset
To accommodate homeowner tastes and increase installation versatility, our roof lanterns can be fitted in three distinct ways: 2-way, 3-way and contemporary designs. All of these specifications are available in a choice of two hard-wearing exterior powder coated finishes, with a choice of a grey or white interior finish.
Roof Lanterns Offer Higher Standards for Your Customers
Offering performance come rain or shine, our roof lanterns are designed to offer optimum performance all throughout the year. This is achieved through the following design features:
Polyamide nylon, glass composite thermal breaks that are 533 times more efficient than aluminium.

Highly durable aluminium exterior for a premium, architectural look.

Powder coating for lasting colour that won't fade, peel or flake.

24mm glazing.
As these roofs are manufactured for the modern age, they uphold leading standards of performance and aesthetic to ensure complete customer satisfaction.
A Range of Roof Lantern Designs Across Somerset
Catering to customer tastes is essential to ensuring they get the perfect new addition to their home, and sometimes this requires a higher degree of flexibility. We want to make things as simple as  possible for you, to achieve this our roof lanterns can be effectively fitted to the maximum sizes below:
2 Way Design: 1500mm (w) x 6000mm (l)

3 Way Design: 3000mm (w) x 6000mm (l)

Contemporary Design: 1500 (w) x 3000mm (l)
When fitted within the maximum size parameters, the aluminium roof lanterns that we offer achieve an impressive degree of structural robustness and rigidity to offer lasting quality. You'll be able to offer your customers the peace of mind that comes with knowing their home improvement solution is safe and secure.
Sleek and Discreet Roof Lanterns
Modern homeowners expect more than just high performance from their home improvements, they expect a beautiful form to. The roof lanterns that we offer comprise a stylish and cutting-edge appearance, allowing them to offer a striking and stand out aesthetic that shines in the current market:
66% smaller ridge than standard roof lantern systems, achieving beautiful aesthetics.

20° pitch with discreet cappings, creating a clean, crisp and contemporary look.
This innovative 20° pitch allows our roof lantern system to utilise discreet, purpose designed top caps and internal colours. This means you can offer a consistent finish without any unsightly gaps.
Roof Lantern Thermal Efficiency
Depending on glass choice, our thermal roof lanterns can achieve a U-Value as low as 0.9W/m²K. This standard of heat retention is made possible through an intelligently designed, fully thermally broken frame that ensures the roof lantern keeps the home warm in the winter and cool during the hotter summer months. Not only does this secure home comfort, it also bypasses any of the problems that have made aluminium infamous for poor thermal properties.
As a design that is up to 65% more thermally efficient than other roof lantern designs on the current market, you'll be able to offer your customers a unique standard of quality. We understand that offering exceptional products is only a part of the ideal home improvement experience, the installer needs to offer lasting quality too that continues to perform no matter the weather.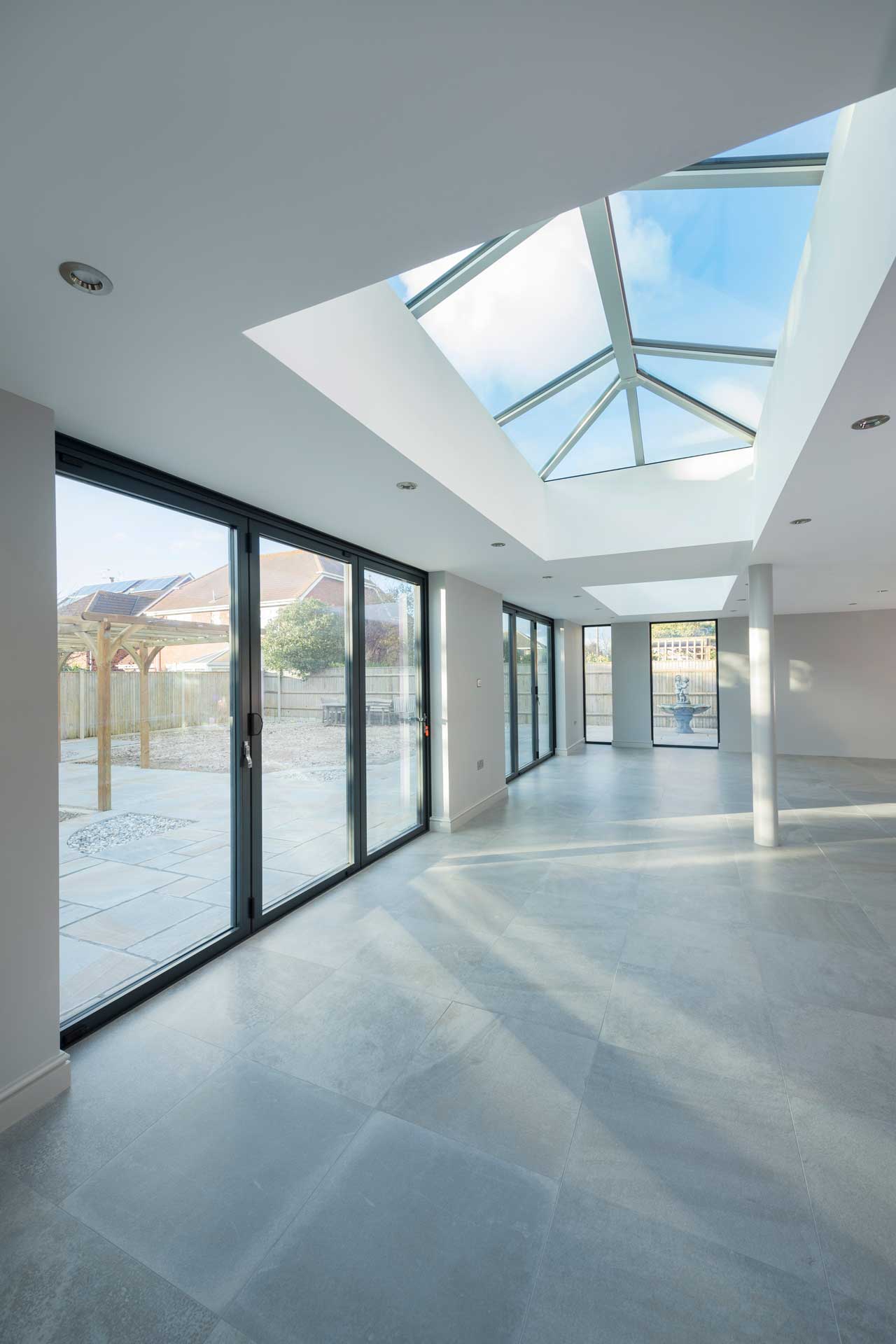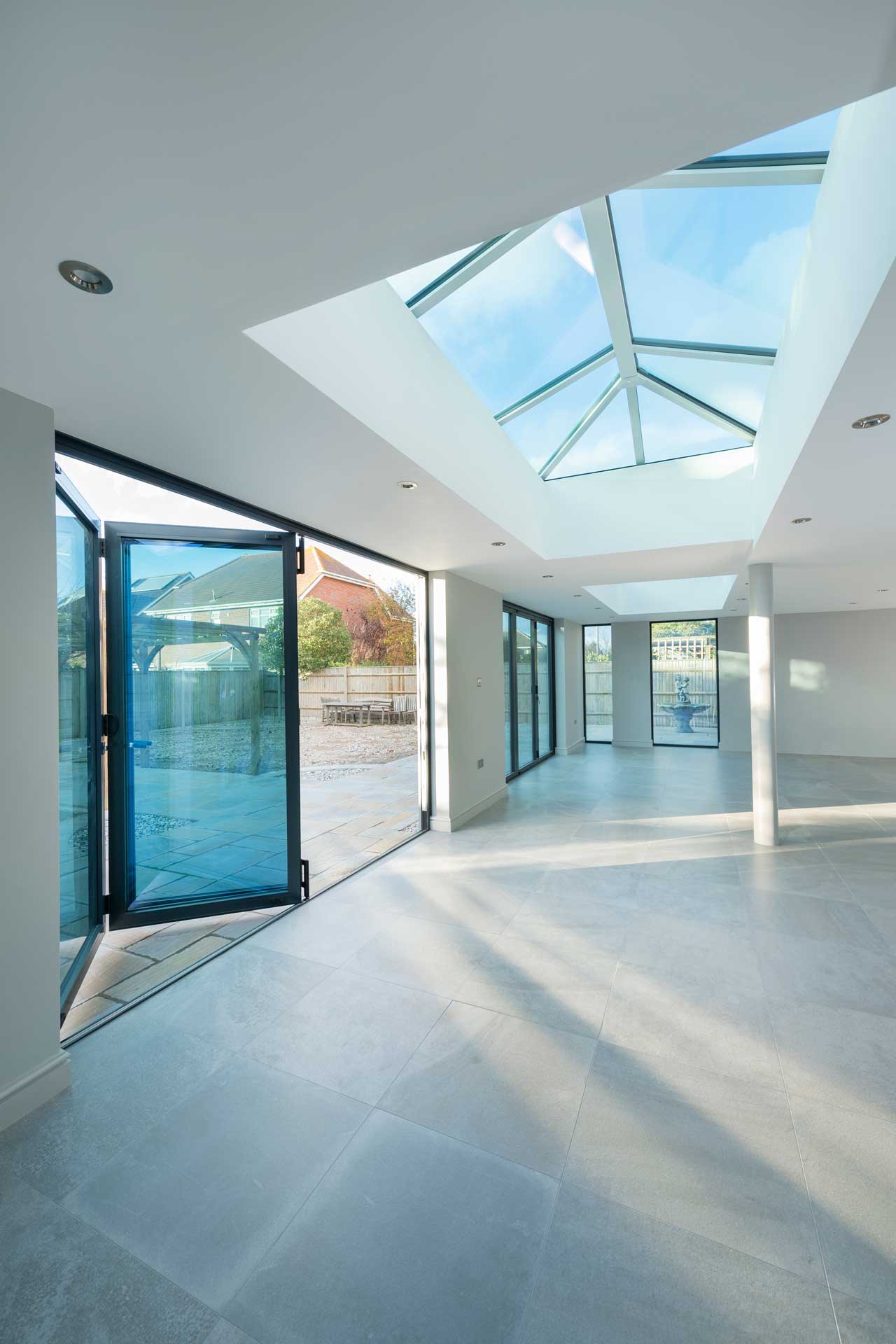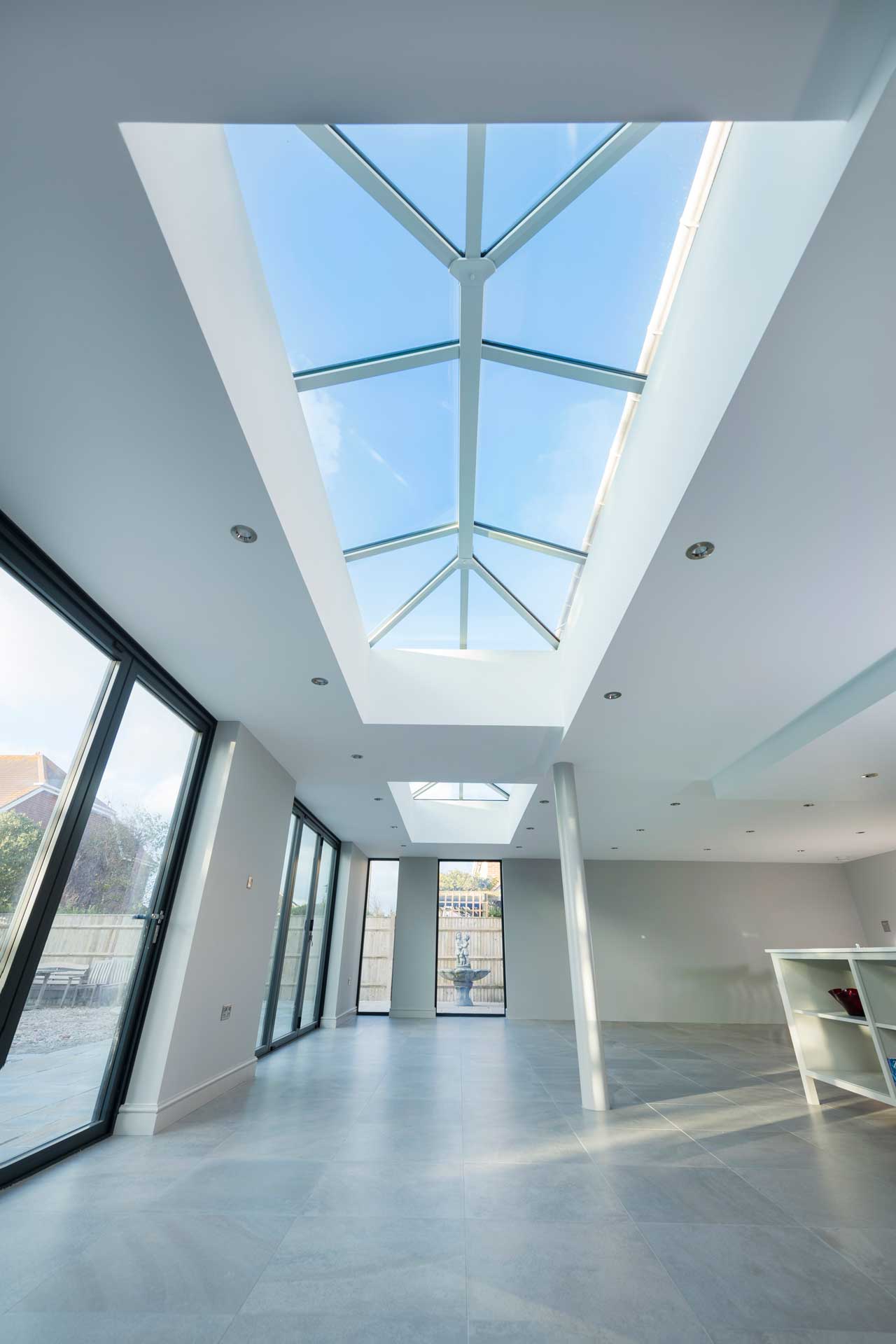 Long Lasting Roof Lanterns, Somerset
Due to the fact that these Stratus roof lanterns are manufactured using the latest architectural expertise, they hold steadfast against time, use and the elements. This is not only important when it comes to installing lasting quality into your customer'rs home, it also benefits you as a business too. After installation, you could find that you enjoy reduced aftersales as these roof lanterns continue to perform.
Not only can you offer homeowners and increased degree of home comfort and aesthetic, you can also offer them an increased home value as well. Properties that are enhanced with market-leading properties are more likely to catch the eye of potential buyers, enabling you to install a standard of roof that excels in all areas. We pride ourselves on offering installers a better standard of product and service.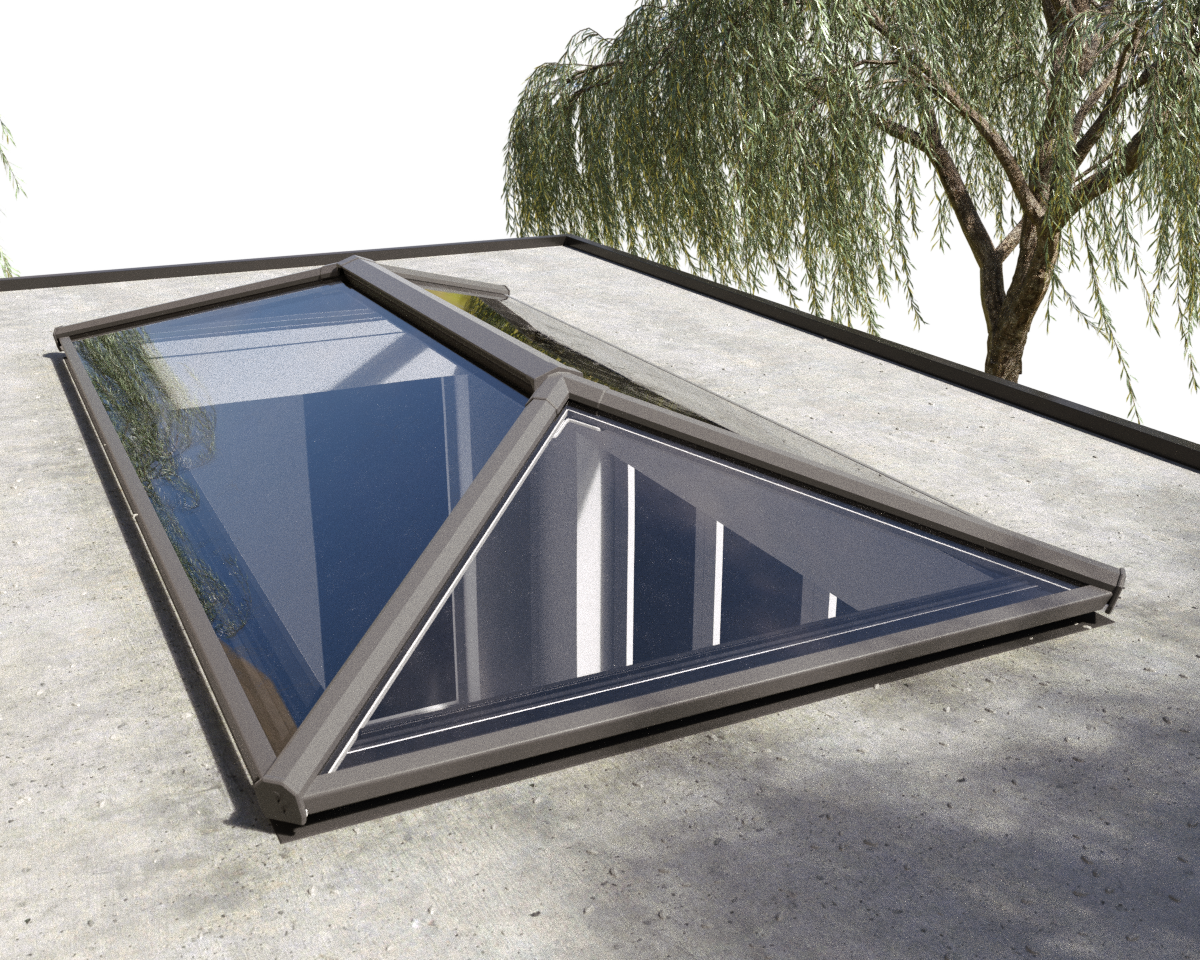 Thermal Efficiency
High performance polyamide thermal breaks for contemporary levels of energy efficiency.

Quick Installation
Made with the installer in mind, these aluminium roof lanterns offer hassle-free installation.

Durable
Premium materials and modern manufacturing techniques combine to offer more.

Lowest trade prices
Southgate Windows are committed to offering low trade prices on all products.

Colour
2 distinct colour options for a modern finish – Crisp White (RAL 9016) & Anthracite Grey (RAL 7016).

High Performance Glazing Options
Your customers will be able to enjoy a better standard of glazing.
Easy to Install Roof Lanterns, Somerset
Reduce the hassle for the homeowner and the time on site by bringing our roof lanterns to your product offering. Manufactured with the installer in mind, these lanterns can be installed in a quick and easy way. You'll be able to offer leading standards of quality in less time, without having to compromise on quality.
This could also allow you to see a decrease in your lead time, enabling you to install more roof lanterns in a shorter amount of time. The value of the designs that we have on offer go beyond their initial manufacturing process, complementing both customer tastes and the efficiency of your business as a result.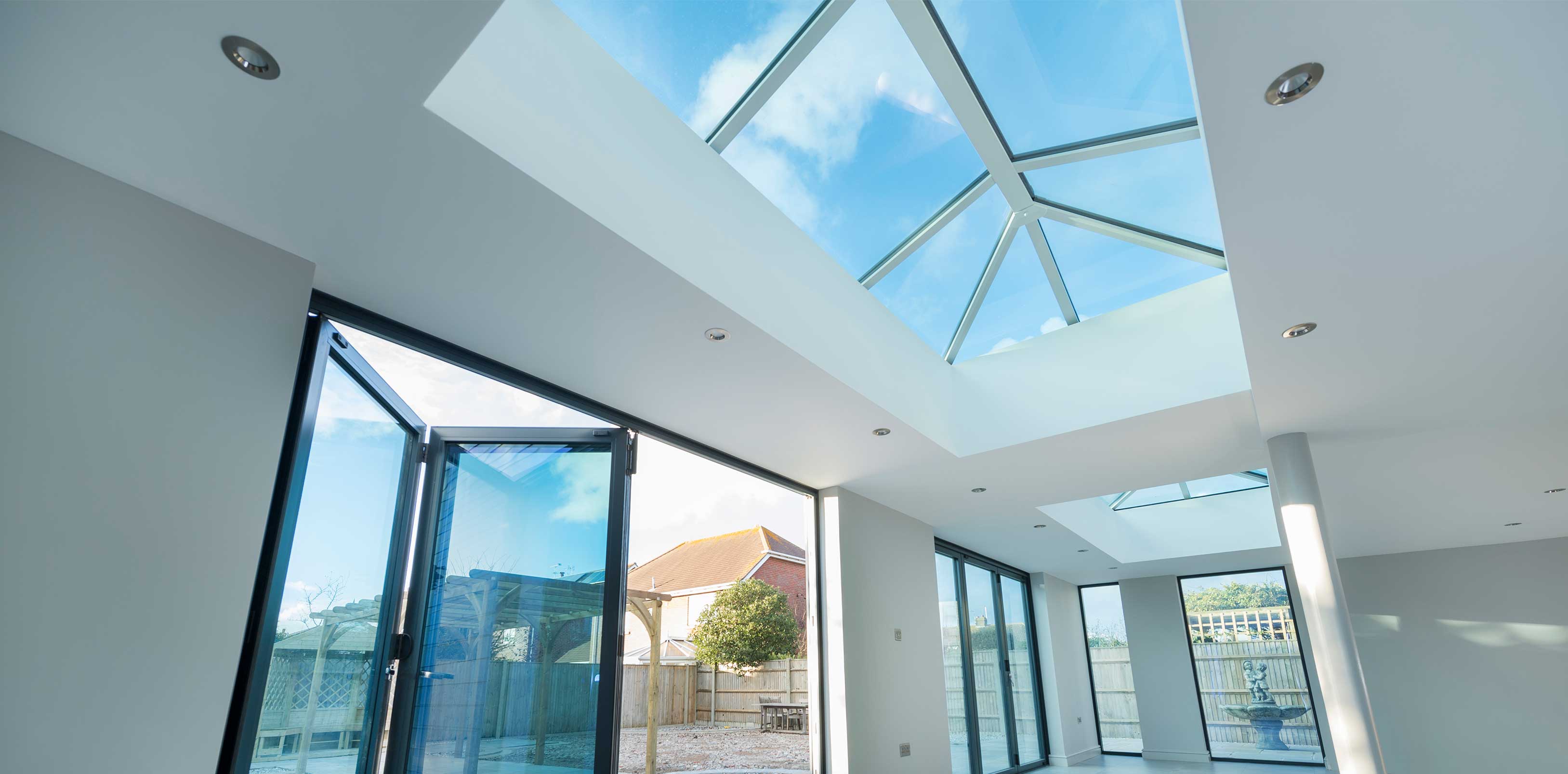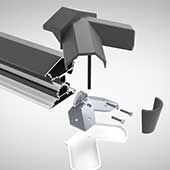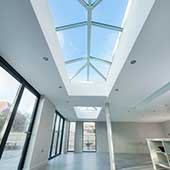 Sleek Appearances
To achieve a maximum view of the sky, these roof lanterns utilise a discreet black finish to the perimeter beam, ensuring customers can only see glass and a subtle shadow line.
Modern Design
Achieving impressive structural integrity, these lantern roofs are built using a slim and sleek aluminium to give a beautifully modern flair to any property.
Weatherproofed
Fitted with high performance weather seals to remove the possiblity of draughts and water ingress. Both of these factors can be detrimental to home comfort and roof performance.
Excellent Performance

Designed for the modern home, our thermal roof lanterns achieve market-leading standards of performance and aesthetic. There really is no reason to settle for anything less.
For Every Home
Easily tailored to suit to all homes, it won't matter if your customer has a new build, heritage, period, traditional or large home. You'll be able to offer the perfect fit.
Free Online Quotes
Free quotes for our thermal roof lanterns, get in touch with us today! We always base it on your specifications to ensure things are as cost-effective as possible.
Thermal Roof Lantern Prices, Somerset
Looking for aluminium roof lanterns? Get in touch with us today to find out more on our competitive roof lantern prices. A member of our professional team will be able to offer you a bespoke quote based on your specifications. Alternatively, you can get in touch with us if you have any questions regarding our products or prices. We look forward to hearing from you.
Southgate Windows supply Stratus thermal roof lanterns to trade throughout Bridgwater, Bristol, Somerset and Devon. Including Taunton, Glastonbury, Weston Super Mare, Bath, Exeter, and Barnstaple.
---
Stratus Thermal Lantern Roof Brochure
Stratus Installation Brochure