Aluminium French Doors, Somerset
High Quality Aluminium French Doors, Somerset
As well as a French door that looks good, we want to ensure that the performance matches and your provided with a French door that is long-lasting. We work with leading manufacturer Origin offering all our customers the highest quality aluminium French door on the market.
Its innovative design and slim sightlines will help to maximise natural light throughout the year. Its expansive glass panels will brighten up your home, while providing excellent levels of thermal efficiency that'll keep your energy costs nice and low. Even during the coldest of months, the polyamide thermal barrier will keep your home comfortable.
Guaranteed Performance
Made from Aluminium, our bespoke Origin French door are guaranteed to be long-lasting. Origin offer a twenty year guarantee for products finished in their powder coating.
Other guarantees include:
• A multi-locking system to ensure the contents of your home are always kept safe.
• Superior levels of insulation to keep your home warm in the winter and cool in the summer.
Thermally Efficient
Our aluminium French doors are thermally broken to minimise heat transfer with the use of a special polyamide thermal barrier. This prevents heat loss that could prevent the home from becoming uncomfortable during the colder winter months.
This polyamide barrier works in tandem with the 28mm double glazed units, enabling them to achieve a U-value of 1.8 W/m2K. With this in place, you can rest assured that your home will remain the optimum temperature throughout the year.
Customised Origin French Doors
Our range of aluminium French doors can be fully customised to suit your unique design tastes. Choose from an array of finishes and RAL colours to personalise your Origin French doors and match it to the rest of your property.
You can also choose:
• Whether the French door opens internally or externally
• If you prefer your French door to be installed in a twin or triple pack
• The height & width of the glass panels can fit into apertures rnaging between 940mm x 2400mm. Fixed panels can be added to fit apertures of up to 3.8m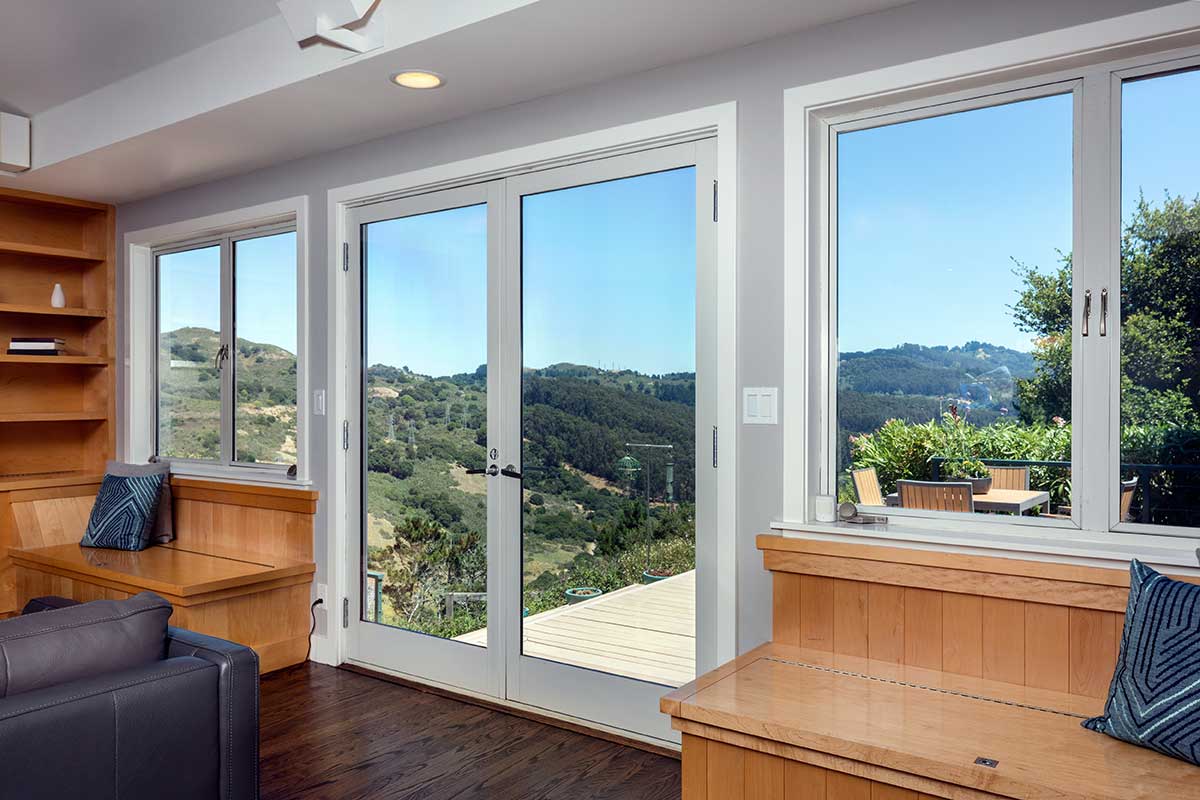 Guaranteed Quality
Our Origin French doors come with a 20 year guarantee. This will give your clients in Somerset the peace of mind they need to know they're investing in high quality double glazing. 
Aluminium French doors are guaranteed for up to ten years, however, build quality and design should ensure the product lasts much longer.
With our excellent customer service, and high performance Origin French doors, you and your clients will only receive the best.

Affordable Rates
Our trade aluminium French door prices are incredibly competitive, enabling you to give your customers tremendous value without losing your profit margins.

Quick Delivery
Southgate Windows offer a fast turnaround and low trade prices for aluminium French doors, helping you to deliver complete customer satisfaction.

Minimal Care
Due to premium grade materials, our aluminium French doors will require very little input from the homeowner to ensure they perform and look their very best.

Colour Options
Our selection of colour and finish options are so vast that you will be able to give your clients the Origin French doors they've always dreamt of.

Insulation
Keep your customers warm during the colder winter months with our Origin French doors, designed to keep the warmth inside for optimum temperature.

Slim Sightlines
Our aluminium French doors come with sleek and slim profiles, allowing for a generous glazed area for higher natural light allowance.
Easy Installation with Aluminium French Doors, Somerset
We bring you Origin French doors that are not only fantastic to use but also easy to install. Our fitter-friendly doors can be installed quickly and efficiently. This gives you a happy client and you a great-value installation that is cost-effective and time-effective!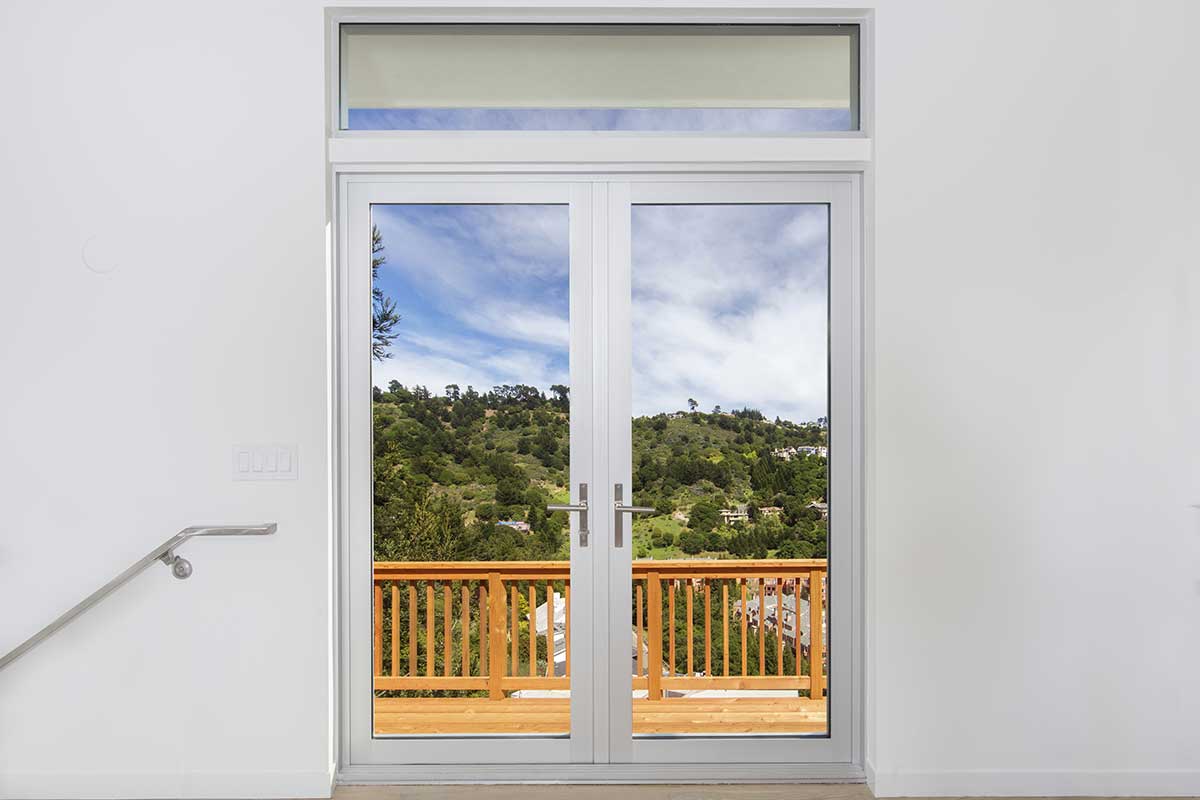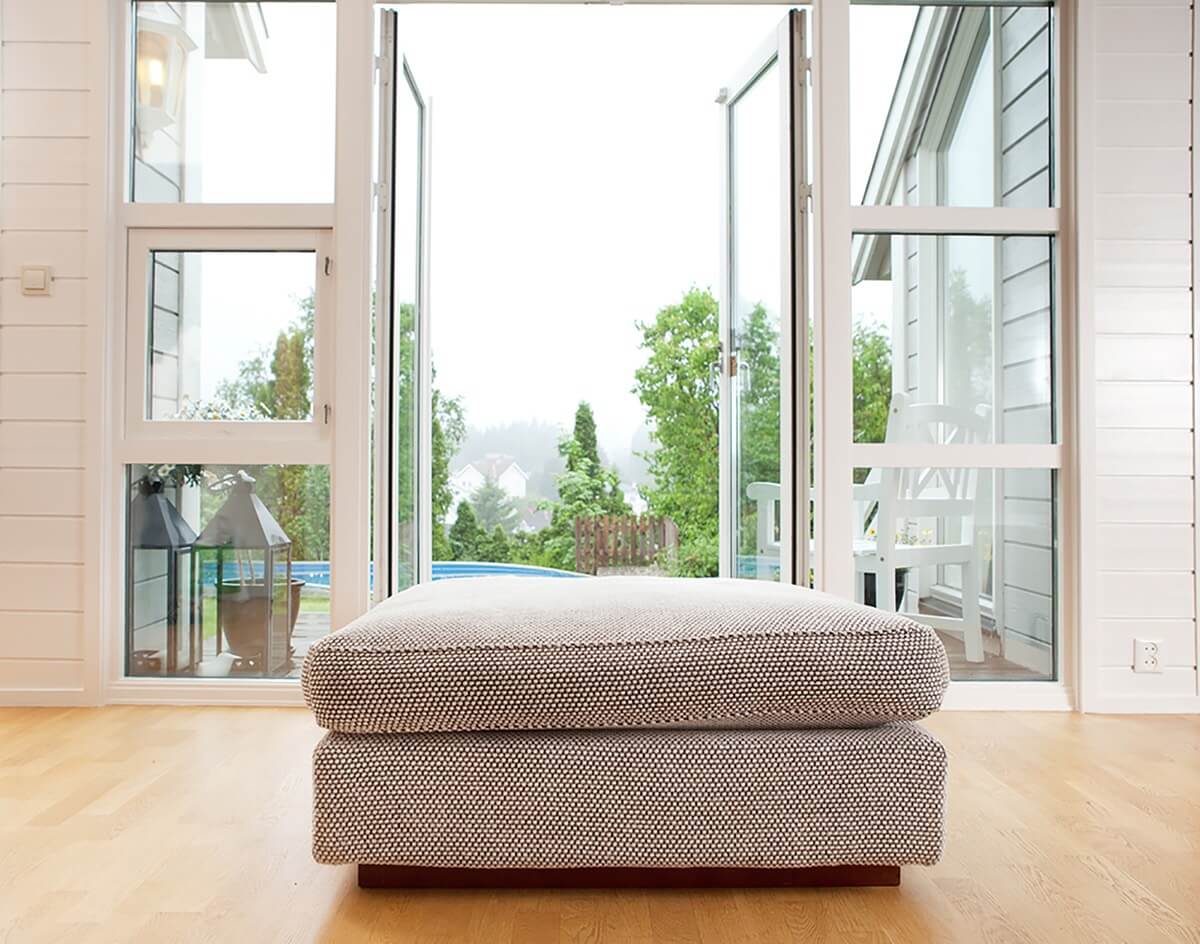 Flying Mullion
Aluminium French doors comprise a flying mullion to prevent the need for any static fixtures once the door is opened.
High-Performance Glazing
All of our aluminium Origin French doors are fitted with high-performance glazing to ensure security and thermal efficiency is maintained.
Hardware Options
Offer your customers a wide range of door and hinge options to help them capture the right aluminium French door down to the details.
Weatherseals
Built-in weatherseals work to keep water ingress and draughts out of the home, ensuring comfort and elongated door lifespan.
Bespoke Doors
Made to measure based on your exact specifications, allowing for hassle-free and seamless installation into any property.
Low Maintenance
Unlike their timber counterparts, our aluminium French doors won't rot, warp, crack, discolour, or bow our shape when they get wet.
Aluminium French Door Prices
Southgate Windows offers low trade prices for Origin French doors, and a completely hassle free supply only service. To get your no obligation quote, please use our online contact form. From here, a member of our friendly team will be more than happy to offer you a bespoke quote that has been based on your exact specifications.
If you would like to find out any additional information about our aluminium French doors, get in touch with one of our team members on 01278 455326. We'll be on hand to answer any questions or queries you have in a professional and prompt manner.
---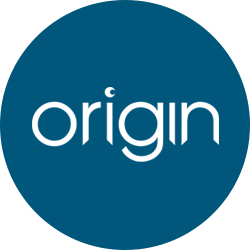 Origin French Doors Brochure