Aluminium Lanterns & Flat Lights
Timeless Aluminium Lantern Roofs and Flat Lights, Somerset
Whether your project revolves around a modern, traditional, heritage, new build or period home, these lanterns and flat lights can be tailored and amended to be the perfect fit. You'll be able to accommodate customer tastes, as well as the size and style of the property in question. This product won't let you down, so you don't have to disappoint the customer.
Slim and Elegant Roof Lantern Design
Due to the inherent qualities of aluminium, our roof lanterns can achieve impressive performance without relying on a bulky exterior. This means that they can offer leading standards whilst maintaining a slim frame. This includes:
A visible sightline width that is 30% less visible than other systems.

A main internal feature ridge that is 70% less visible than other systems.

Discreet tie bars for extra structural rigidity without compromising appearance.

Clean, low sightlines on the exterior.

Bevelled or flat external caps to suit building design.

Excluding the Victorian style, no need for a boss or a hood.
These factors combine to ensure our roof lanterns offer a stunning finish to any home, outclassing competitors to deliver a unique standard of quality.
Exceptionally Strong Roof Lanterns, Somerset
Achieving unrivalled strength, our roof lanterns are the result of premium grade aluminium and innovative manufacturing techniques. This impressive design comprises a range of features of benefits to make it stand as the stronger choice:
The UK's strongest roof system.

Extra strong rafters mean the tie bars can be set higher, offering more headroom.

Enhanced roof strength allows for design aesthetics to be untouched.

Ability to withstand 33% greater (than other roofs) 'live loads', such as snow and wind.

Larger span roofs are reinforced internally meaning no unsightly 'bolster bars'.

Long lasting design for reduced aftersales.
Thermally Efficient Roof Lanterns
Home comfort relies more on security and aesthetic. It is imperative that the product you offer your customer can effectively protect them from the elements, all throughout the year. Due to their modern design, our roof lanterns offer the following:
The UK's most thermally efficient aluminium roof systems.

Overall U-Value can be as low as 0.7 when triple glazed, 1.2 when double glazed.

A warm edge spacer incorporated with argon gas to reduce cold spots.

Condensation prevention to avoid mould build up.

Twice as thermally efficient as

nearest

competitor.

Homeowners could see a reduction in their heating bills.
For your customer, comfort will be priceless. This means that the roof lanterns that we offer will be able to achieve a degree of value that long outlasts their initial installation.
High Performance Flat Lights, Somerset
Flat roof lights offer an understated addition to any property, achieving subtle aesthetics with maximum performance. This means that they stand as a better solution for homeowners looking to bring more light into their home in a less noticeable way. Offer the following:
Minimal sightlines, featuring flush glazing for a smooth finish.

Overall U-Value of 1.3, outperforming many other designs.

Unique external and internal capping and bespoke uPVC core.

A design that sits flush with internal plaster line, creating the illusion of an open roof.

Lasting quality for reduced aftersales.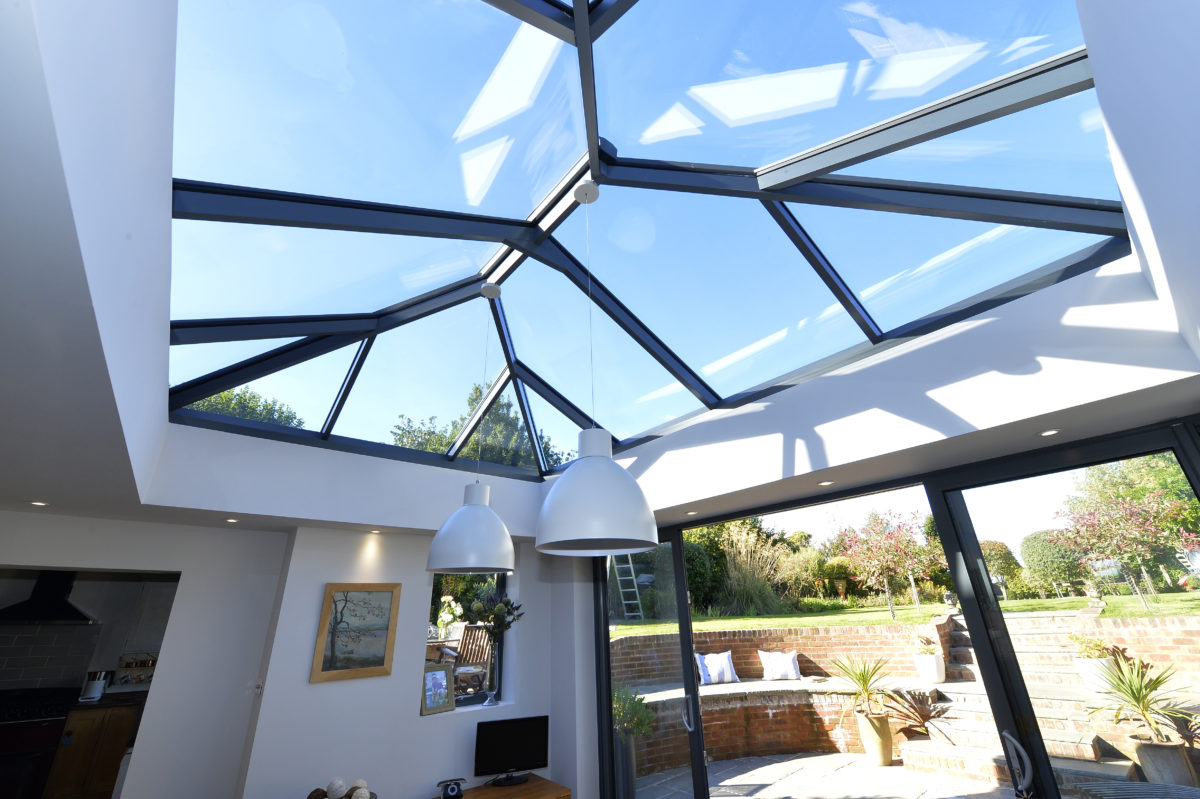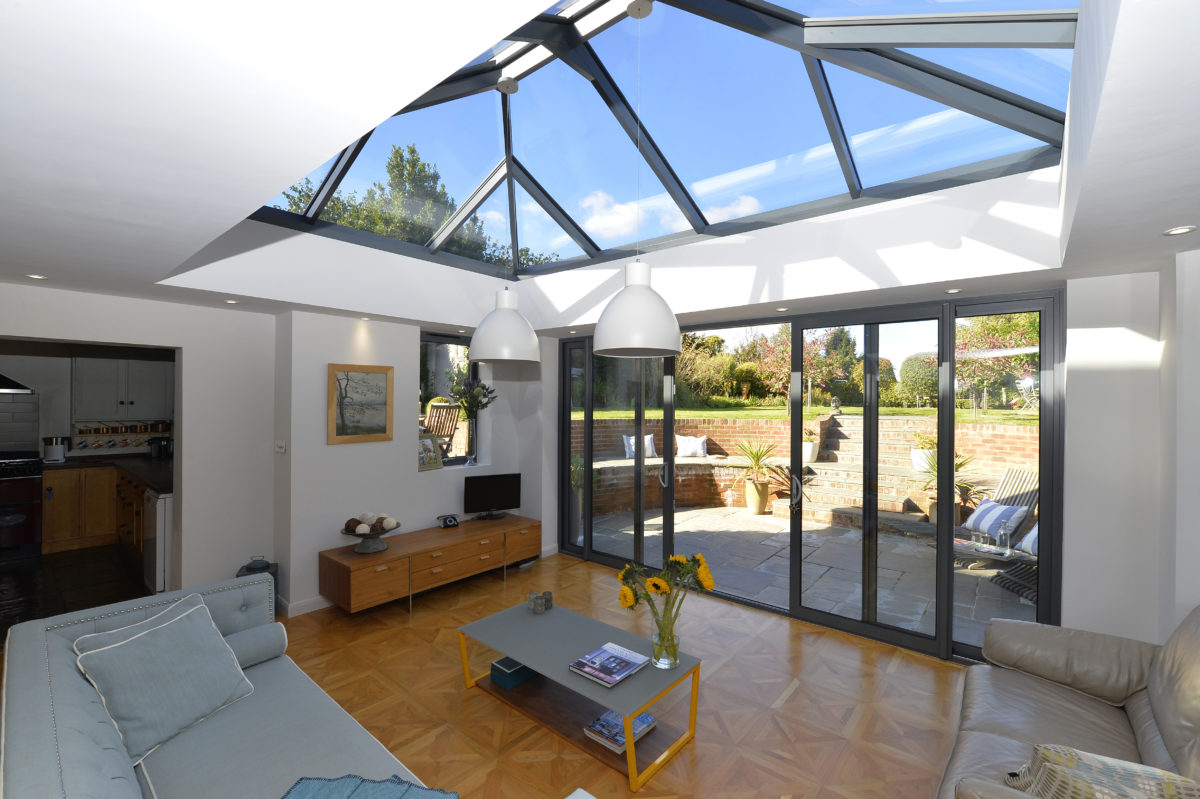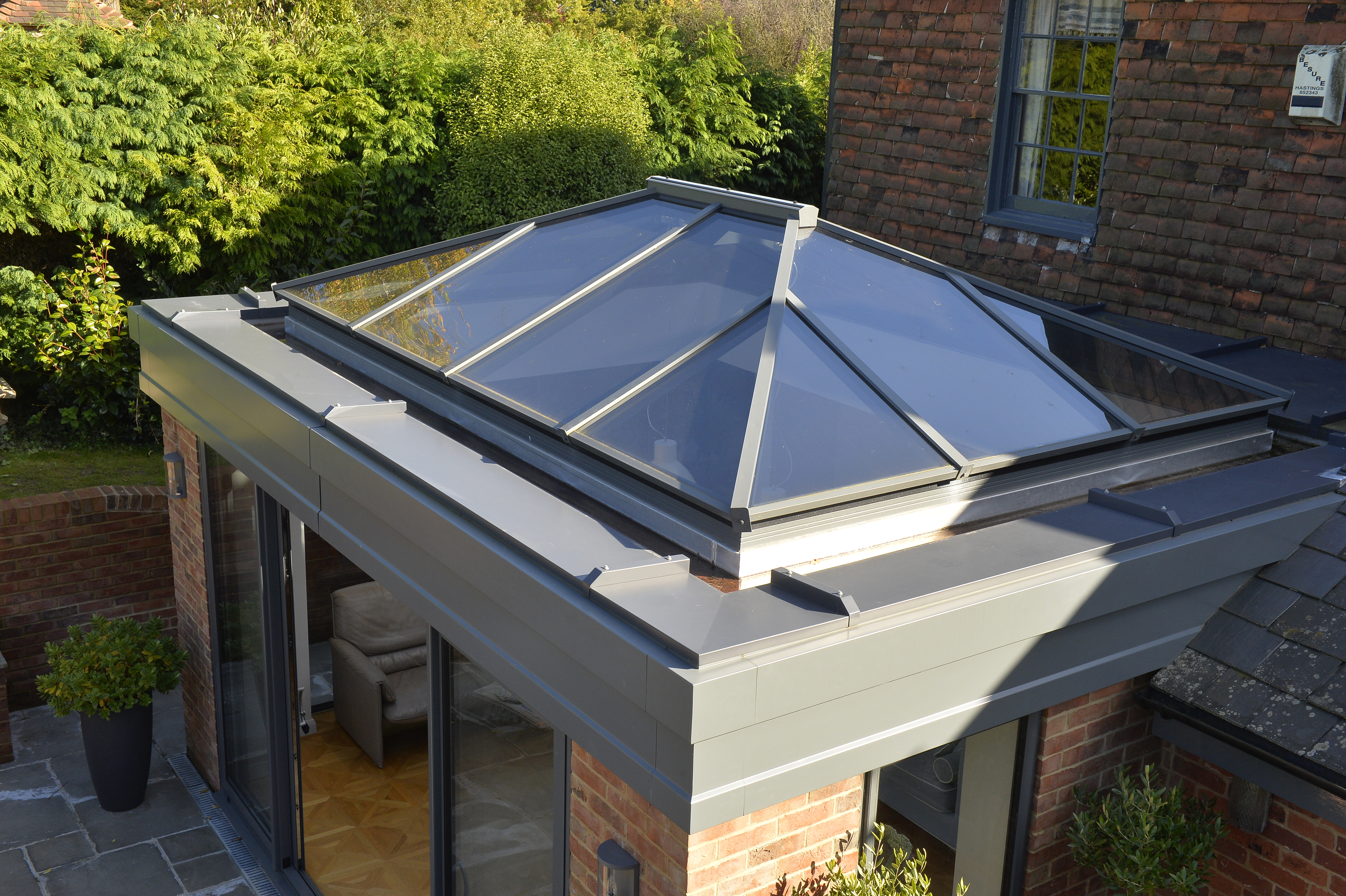 Customisable Roof Lights and Roof Lanterns
Homeowner tastes and preferences can sometimes prove to be a daunting prospect for installers, especially when trying to cater for every demographic and home style. With our roof lanterns and roof lights, you'll be able to offer your customers the freedom to get their ideal fit:
Over 200

long lasting

colours.

3 decorative caps for the roof lantern exterior.

4 distinct lantern styles: Circular, Contemporary, Pyramid, Regular.

A choice of

high performance

glazing.

Roof venting.

A versatile design that can suit any home.
We don't settle for less when it comes to our products, so you won't have to either. There is no need to turn business away with our customisable roof lantern and roof light range.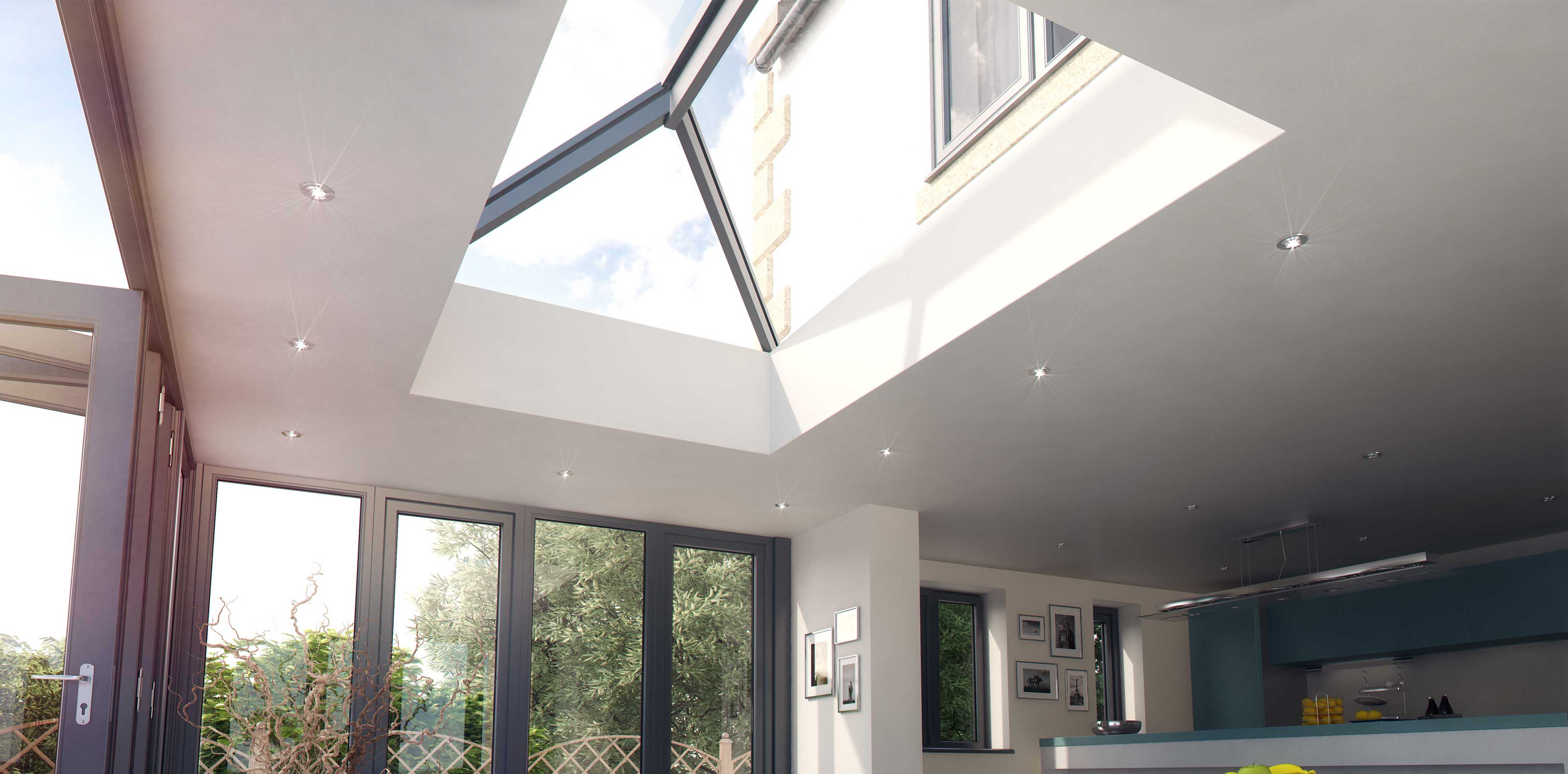 Thermal Efficiency
High performance polyamide thermal breaks for contemporary levels of energy efficiency.

Quick Installation
Made with the installer in mind, these roof lanterns and flat lights offer hassle-free installation.

Durable
Premium materials and modern manufacturing techniques combine to offer more.

Lowest trade prices
Southgate Windows are committed to offering low trade prices on all products.

Colour
Over 200 RAL colours to choose from.

High Performance Glazing Options
Your customers will be able to enjoy a better standard of glazing.
Easy to Install Roof Lanterns and Flat Lights, Somerset
As our aluminium roof lanterns and roof lights comprise a quick and simple installation process, they will prove themselves to be a fantastic and practical addition to any product range. Not only will you be able to offer your customers a premium standard of quality, you'll do it in a way that suits you.
This short installation time could help you to secure shorter lead times, increase lead times and cater to a wider customer demographic. As they offer such impressive quality, they could also enable you to reduce any potential aftersales as they continue to deliver outstanding quality time and time again.
Sleek Appearances
These designs avoid any clunky bars or thick profiles, which means they can offer your clients with a sleek appearance with maximum light allowance throughout the year.
Robust Profile

Achieving impressive structural integrity, these lantern roofs are built using a slim and sleek aluminium to give a beautifully modern flair to any property.
 Hidden Tie Bar
A hidden tie bar allows our roof lanterns to capture a beautifully consistent and slim line look, avoiding unsightly supports without compromising structural integrity.
 Exceptional Performance

Bringing a harmony between function and form, our roof lanterns and flat lights excel in all areas of performance and design for complete customer peace of mind.
Versatile Design
Easily tailored to suit to all homes, it won't matter if your customer has a new build, heritage, period, traditional or large home. You'll be able to offer the perfect fit for every home.
Free Online Quote
Free quotes for our roof lanterns and flat lights, get in touch with us today! We always base it on your specifications to enusure things are as cost-effective as possible.
Roof Lanterns and Flat Light Prices, Somerset
Interested in bringing our roof lanterns and roof lanterns to your product range? Get in touch with us today via our online contact form to speak to a member of our friendly and professional team.
---
Stratus Thermal Lantern Roof Brochure
Stratus Installation Brochure