Spectacular Composite Stable Doors, Somerset

Our range of composite stable doors from Solidor gives an unmatched performance, giving you and your clients in Somerset extremely good value for money. These quirky doors are excellent for adding a rustic charm to any home. What's more, you also get some great features.
Secure Doors

While the composite stable doors are made up of two sashes that can operate independently, they are fitted to be absolutely secure. They feature high-security multi-point locking systems that are fully-adjustable.
They are also keyed alike, provide an internal thumb turn cylinder on the bottom sash, and a latching security bolt as standard.
Tailored Looks
With our composite stable doors, you can give your clients their dream doors. We offer over 20 colours and 18 frame combinations. Your clients can choose a different colour for the inside and outside of the door. Also, they can choose a separate colour for the frame, giving them the option of over 11,000 colour combinations.
Heat and Weather Protection

We give you double glazed composite stable doors that come with a solid timber core sits covered with a plastic edge banding and two thermoplastic door skins. As a result, these doors are quite capable of giving you very high energy ratings.
In addition to keeping homes warm, these doors also keep the ill-effects of the weather out. Our stable doors are 44mm thick, up to 10% thicker than other similar doors. They offer a weathertight seal that keeps out draughts and rainwater seepage.
As a result, your clients can enjoy a home that is dry and cosy all year round. The best part is, our doors help reduce mould and mildew, as well as lower the heating expenses for your client's home.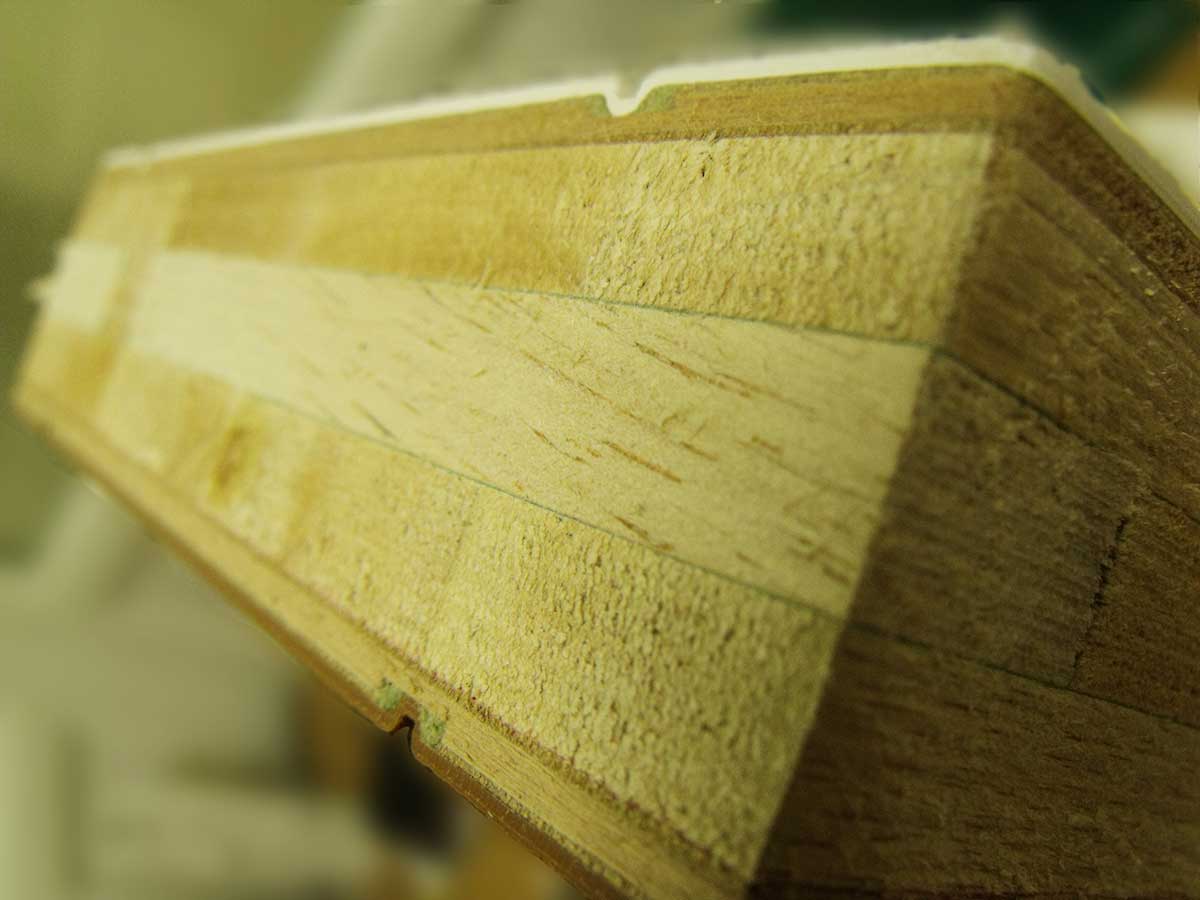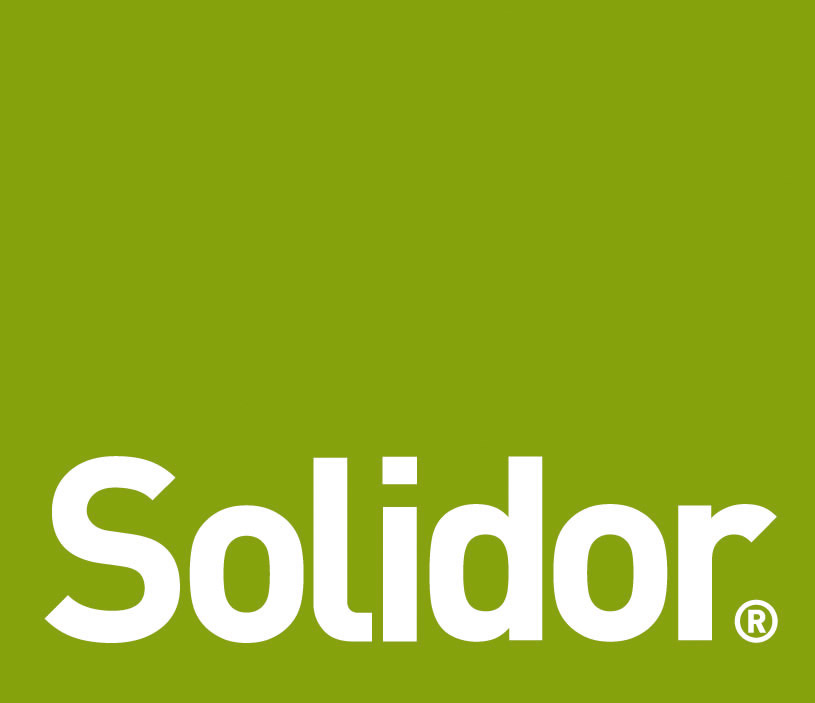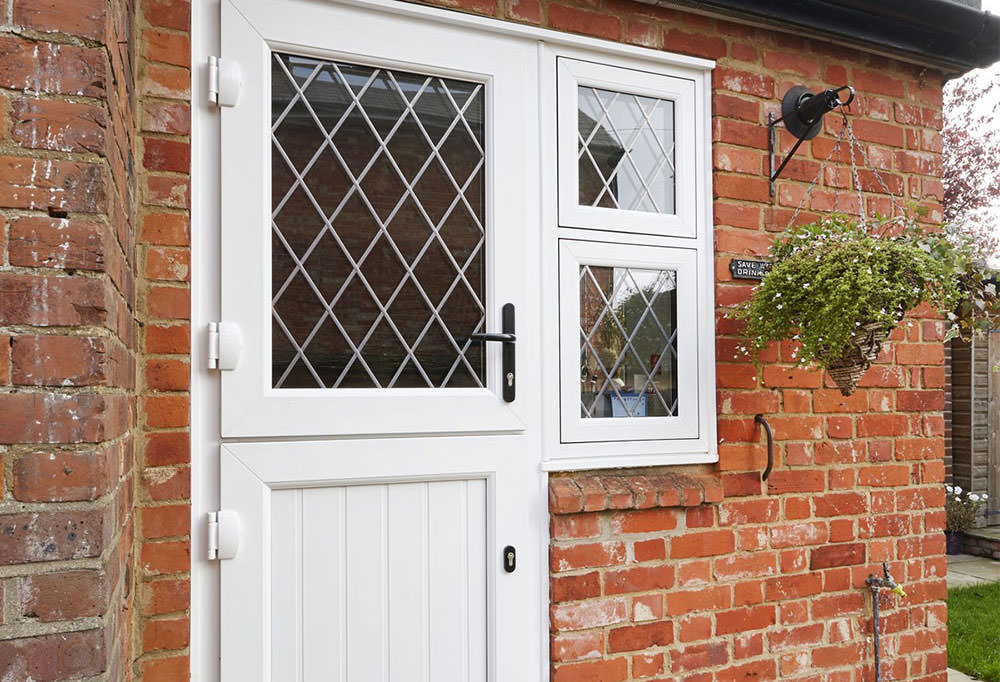 Robust Composite Stable Doors

We provide composite stable doors in Somerset that are up to 10% thicker than other doors in the market, giving you a 44mm thick profile. This makes these doors much sturdier and more resilient. Their solid timber core is wrapped in a hard-wearing plastic edge banding. Finally, they have two layers of thermoplastic door skins.
All of these layers help make these stable doors incredibly robust and strong. These also make them able to retain their colour and appearance. The durable skins on these composite stable doors allow them to retain their bright colour for longer, even when exposed to the elements. These also keep the doors from rotting or warping even after years of exposure to rain and cold.
Most importantly, the skin makes these stable doors incredibly easy to care for. They just need a quick wipe with a cloth to retain their looks and performance. In fact, we offer a 10-year performance guarantee to give your clients further peace of mind.

Heat Performance
With their robust 44mm profile and the layered cross-section, our composite stable doors are able to give tremendous heat performance.


Choice of Colour
With 20 colours and woodgrain foils for your door and 18 frame colour options, you get over 11,000 colour combinations for your door.


Easy Maintenance
Customers won't have to worry about sanding, polishing, varnishing, painting our composite stable doors, needing just a quick wipe with a damp cloth.


Affordable Trade Prices
Our composite stable door prices in Somerset and throughout the UK are competitively priced. This means you get high quality doors at a great value.

Fast Turnaround

We provide a quick and efficient service so you and your clients will benefit from a faster installation. Contact us for stable door delivery times.


Complete Protection
Our stable doors are secure, durable and are fitted with modern locking systems. They are also safe for homes with children due to the flexible opening.

Easy to Install Composite Stable Doors, Somerset
We offer quick turnaround times and composite stable doors that are simple to install. As a result, your clients get their doors installed quickly and efficiently. This gives you a speedier transaction with happier customers.
You can view all of our technical guides and any information you may need on our resources page. Alternatively, please do not hesitate to pick up the phone and give us a call for more information on our Solidor Composite Stable Doors.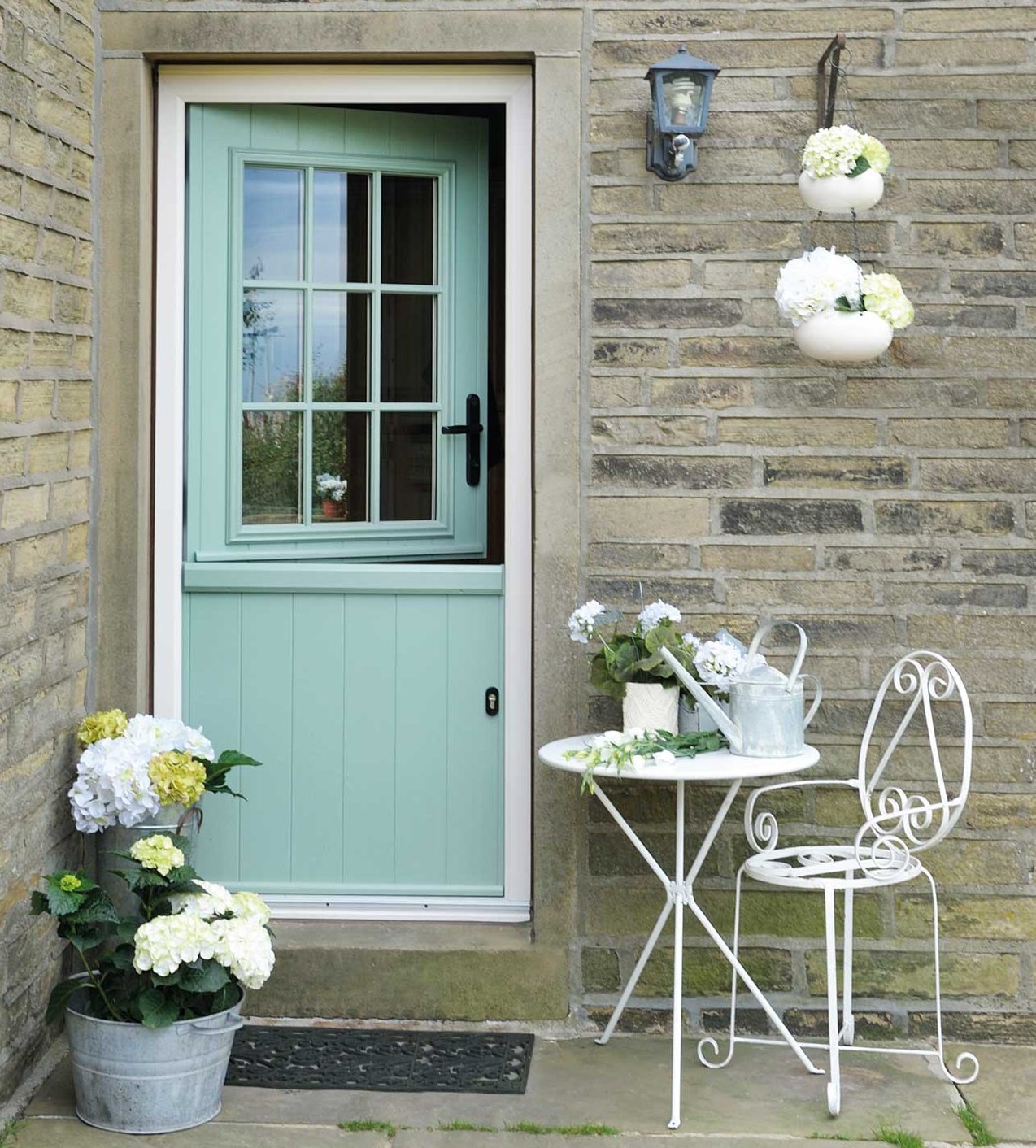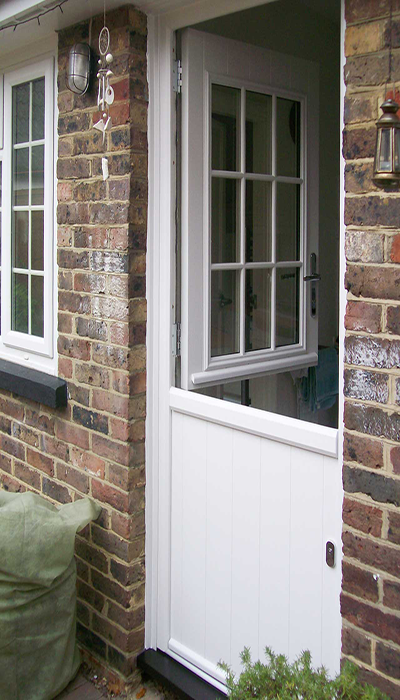 Separate Sashes
Constructed from two individual sashes and secured with specially designed locks, our stable door can be operated as a normal residential door or easily switched.

Additional Options
Choose from our range of side panels for your composite stable doors. These can serve to enhance the appearance of both the door and your home.

Suitable For All Homes
Country style inspired composite stable doors that will suit all types of properties to provide a traditional, and classic appearance.

Water Resistant
In addition to our weathertight seals, you also get the benefit of two thermoplastic door skins which make the door impervious to moisture, helping them last longer.

High Quality Profiles

A 10% thicker profile comes with the mark of assurance of the Solidor name, giving you durable performance through the years.

Free Online Quotes
Use our online quote engine for free composite stable door quotes. This is a guide price only, and we will be in touch to discuss your price further.

We give you extremely competitive composite stable door prices. As a result, both you and your customer get good value out of the transaction.
You can contact us for more information about our turnaround times, product specifications, and composite stable door quotes. You can also call us on 01278 455326 and speak to someone from our team.

We will be happy to supply our stable doors anywhere in Bridgwater, Bristol, Somerset, and Devon, as well as Taunton, Glastonbury, Weston Super Mare, Bath, Exeter, and Barnstaple.
---
How Secure Are Solidor Stable Doors?