Easy Liniar Roof System
We have a wide range of knowledge when it comes to supplying high quality products in Bridgwater, Bristol, Somerset, Devon including Taunton, Glastonbury, Wells, Cheddar, Weston Super Mare, Bath, Exeter and Barnstaple.
We have fast turnaround times and are prepared to travel further for certain projects. Please do not hesitate to get in touch with us today.These glass conservatory roofs are innovative. They allow for a quicker installation time which is great for you and your client. They will be over the moon with how warm and comfortable you have managed to make their conservatory.
They will be able to benefit from an extra space that may have become nothing more than a storage room. Craft a space that will benefit the lives of your customers and make them impressed with your work.
Modern Roofs From Liniar
Discover the conservatory roof kits by Liniar. They are simple and easy to install with a quick ordering system. This is a glass conservatory roof that can be fitted onto any style of conservatory, orangery or even a home extension.
Choose the roof design as well as the colour. Our Liniar roof kits provide the freedom of expression for your client. This is ideal if your homeowner is looking for something a little bit different. This can provide modern aesthetics for traditional styles too.

Next, you can decide on the glazing options that are available. Liniar roof kits can be fitted with solar or heat reflective glass. If your client is looking for a low maintenance design, our self-cleaning glazing is a popular choice.
Replacement Roofs
Opting for a Liniar roof system for your client is one of the best ideas for your time and theirs. As they are delivered in a single kit with everything you need, you won't have to wait around for parts. Especially as they are manufactured in the UK.
Next, choose from a range of box gutter sections. This doesn't have to be just a functional addition but one that complements the aesthetics too.

Internally, opt for a tie bar solution which is included in the price. By ensuring structural integrity. A tie wire is also available for a more modern look.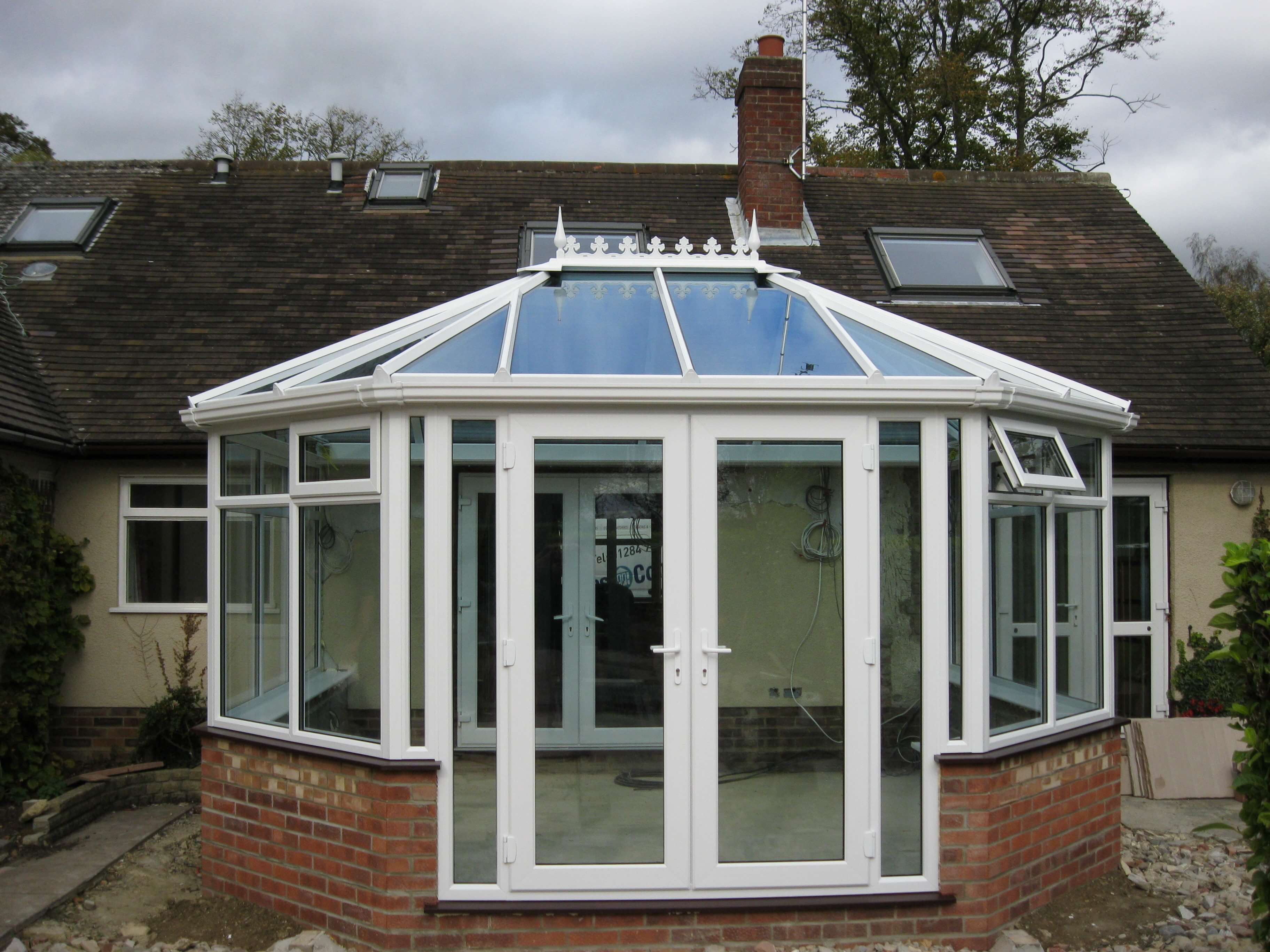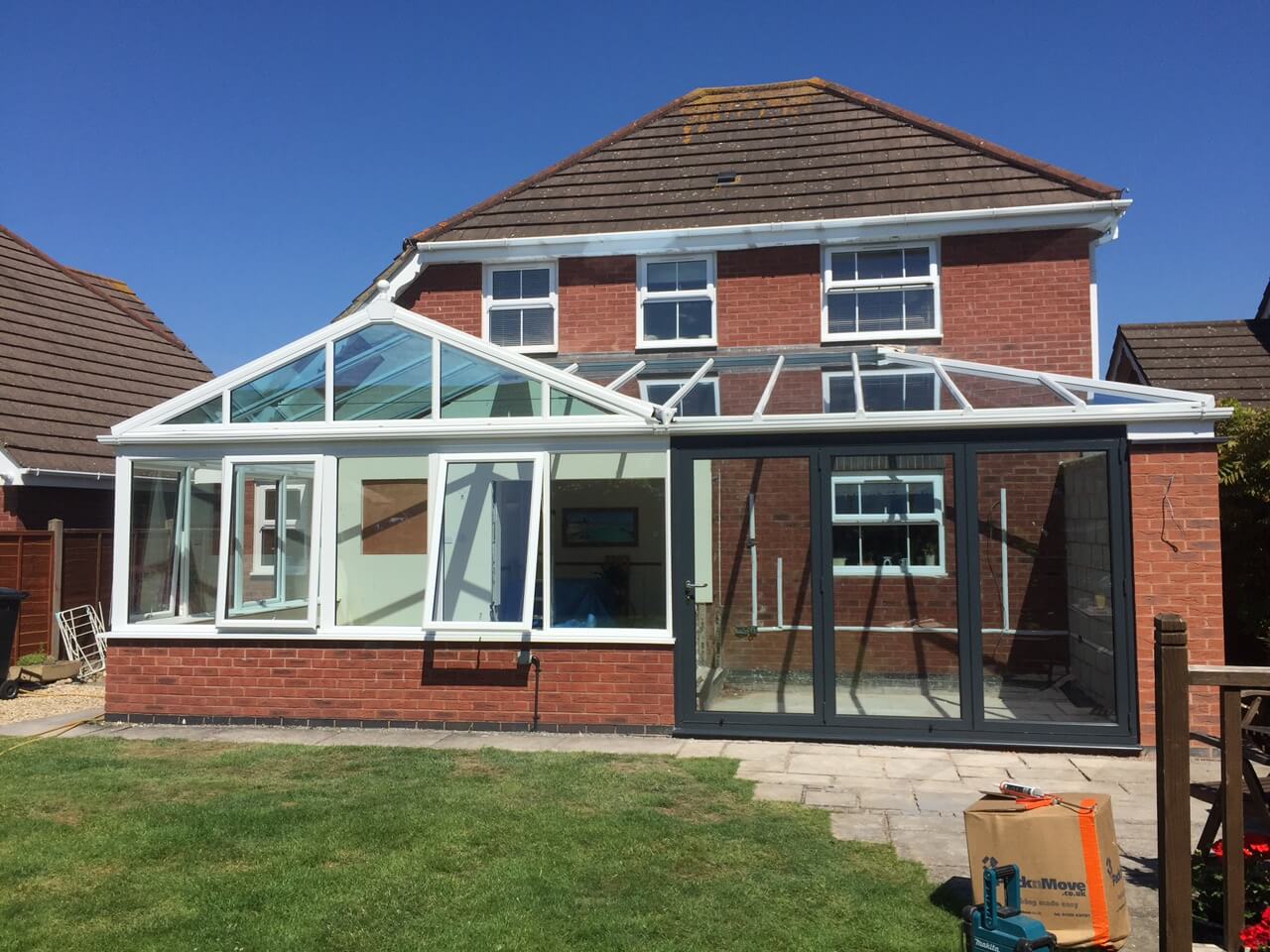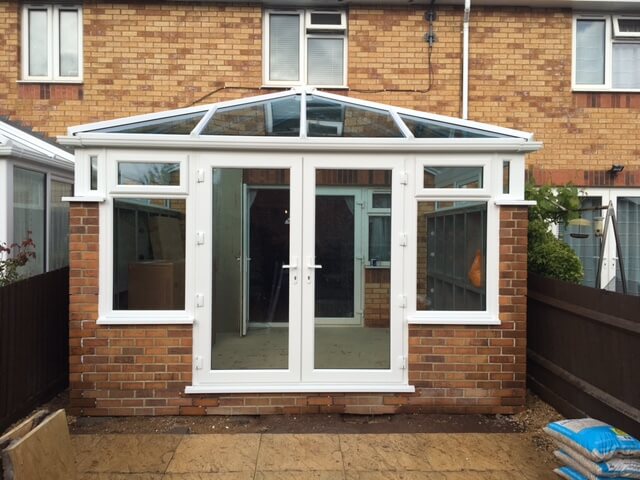 Why Choose The Liniar Roof System?
Liniar roof systems offer homeowners an incredibly thermally efficient design that is versatile. It can adapt to all styles of conservatories including (but not limited to) Edwardian, Victorian and Gable End. Liniar roof systems are guarantee to last for a minimum of 10 years. Unlike timber installations, there will be no warping or rotting once exposed to the weather.
Liniar roof systems feature a stunning uPVC design that has vast spaces of double glazing. This allows natural light to flood the structure minimising the need for artificial lighting. This combined with the thermal performance could potentially see a decrease in energy bills.
Liniar also provide a wide range of colours and finishes for a bespoke look for each project. These kits are designed in such a way to enhance the aesthetic appeal and to give your client full customisation options. They perfectly match other profiles (for windows and doors) that are available in their range too.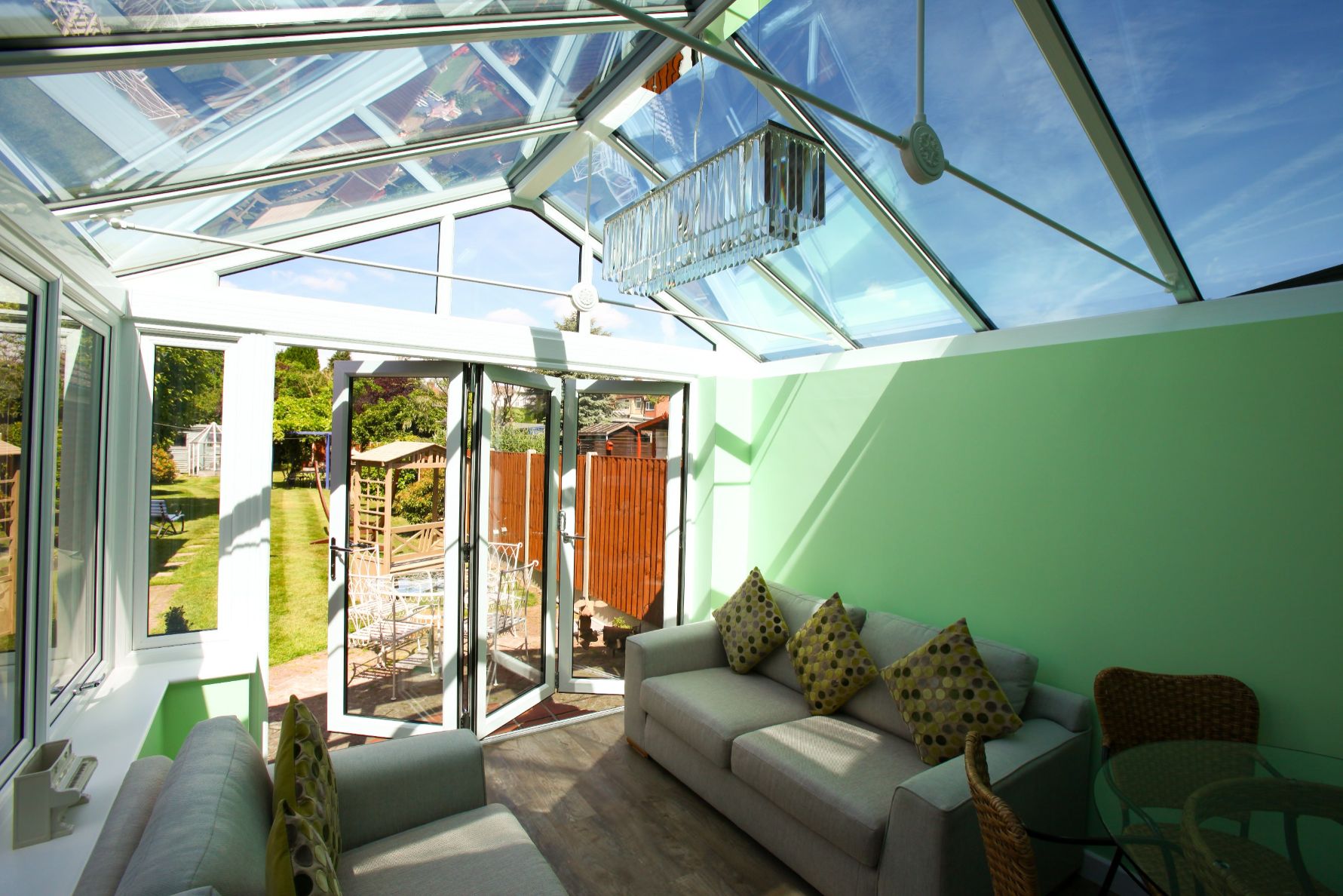 Thermal Performance
Liniar profiles meet A+ levels of energy efficiency, perfect for modern day living.

Fast Installation
The Liniar roof system has a fast turnaround meaning you won't have to be waiting around.

Durable
uPVC is inherently strong by can be improved further through additional tie bars.

Competitive Prices
We here at Southgate Windows take pride in providing competitive prices on our products.

Bespoke Style
A Liniar roof system can be fitted onto any style of conservatory for versatility.

Range Of Colours
Liniar roofing systems come in a range of colours for the best colour match.
Liniar roof systems is a glass conservatory roof that features outstanding glazing systems for a thermally efficient design. They reach A+ levels for heat retention. Our roofs can also prevent water ingress and cold spots, problems that can lead to mould growth.
This system is fitted with rigid twin walled top caps for enhanced thermal performance. A major selling point for homeowners is the fact that they cold see a decrease in their energy bills by opting for a thermally efficient design such as the Liniar roof system. Get in touch with us today for more information on how we can supply these products for you as a trade customer.
Energy Efficient
The Liniar Roof systems are fully energy efficient for clients peace of mind. They offer unrivalled standards of energy effiency that will keep your clients homes well insulated throughout the year.
Guarantee
By invsting in our Liniar replacement roofs, you will recieve a ten year guarantee. You can give yuor clients complete peace of mind that they've purchased high quality and high performance roof replacements.
Shorter Lead Times
All of our roof systems are available in a range of colours. We always have the vast selection of colours in stock, so you needn't worry about a lengthy lead time for your clients new home improvement.
Colours
With a vast selction of colours available, our Liniar roof systems in Somerset can be perfectly matched to other home improvement solutions from the industry leading manufacturer.
Glazing
All of our products from Liniar have been stringnetly tested to ensure only the best quality. The glazing of the supply only roof will not slip out of the frame, ensuring it stays in place year after year.
Prompt Delivery
Our supply only Liniar roof replacements will be delivered to your client's home in a single kit. This makes it easy to transport to properties, whilst also improving the roof installation time.
Liniar Roof System Prices, Somerset
Please reach out to us today by filling out our online contact form. One of our helpful and friendly team members will get back to you with everything you need to know about our Liniar roof system. We hope to hear from you very soon!