Conservatory Roofs
We work with SynSeal Global Roof systems to provide conservatory roofs that excel in performance and flexibility of style. Your customers will benefit from impressive energy efficiency and durability as well as a robust roof designed to withstand the British weather.
Global conservatory roofs are precision engineered for ease of installation. They can be installed from the inside of the conservatory, making them an ideal replacement conservatory roof.
Your customers will be pleased with the efficient and effective installation of their new conservatory roof.
Each Global roof we manufacture is crafted to your exact specifications, so that you know when you are on site, you will have a perfect fit with technical details that are the exact match with your customer's requirements.
Global conservatory roofs offer superior quality and performance, and are a cost effective conservatory roof solution.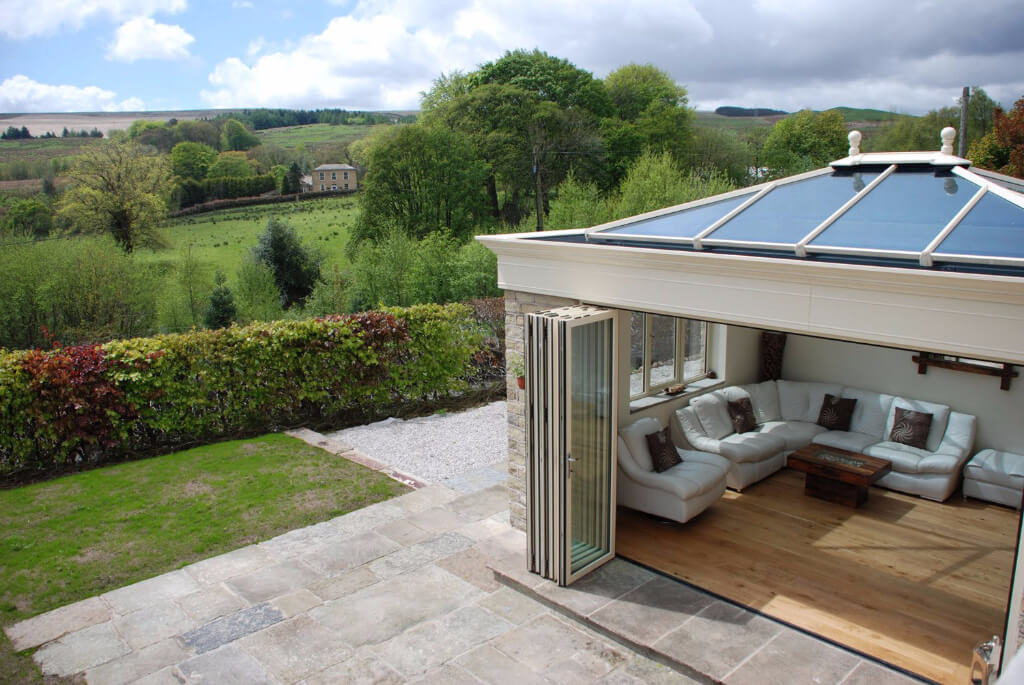 Areas Southgate Windows Cover
Our trade supply of conservatory roofs is available throughout Bridgwater, Bristol, Somerset and Devon. Including Taunton, Glastonbury, Weston Super Mare, Bath, Exeter, and Barnstable.
Southgate Windows is prepared to travel greater distances for certain projects. To discover if we can assist you with your building project, do not hesitate to get in touch.
Conservatory Roof Benefits
We manufacture your conservatory roof order efficiently to ensure you receive a fast turnaround. Some of the other benefits of our conservatory roofs are:


Designed using the latest innovations in uPVC conservatory roofs including injection moulded products for consistency in colour and quality.

Coordinated sightlines to ensure neat and appealing aesthetics.

Our conservatory roofs can be fitted to any profile to ensure complete versatility for trades people and homeowners.

M8 fixing bolt in the central groove ensures rafters hook directly into position making these conservatory roofs secure for the homeowner and easy to install for the tradesperson.

Our conservatory roofs are incredibly strong, they have been tested to 310kg placed directly onto the roof panel, the equivalent of over half a metre of snow on a glass panel of 780mm x 1800mm.

No drilling required to ensure seamless installation and no leaks or draughts.
Conservatory Roof Prices
Southgate Windows are pleased to offer trade conservatory roofs in Bridgwater, Bristol, Somerset and Devon. Including Taunton, Glastonbury, Weston Super Mare, Bath, Exeter, and Barnstable competitive conservatory roof prices.
We like to offer our customers value for money so that you can pass that on to your customers. Our turnaround is fast, keeping you to time and budget, making our conservatory roofs a cost effective option.
For conservatory roof prices, tailored to your specifications, contact our friendly and professional team on 01278 455326. We would be happy to help you with your conservatory roof requirements.