Versatile WarmCore Aluminium Bi-Fold Doors, Somerset
These aluminium bi-fold doors secure impressive U-Values: 1.4W/m2K with 28mm double glazing and 1.0W/m2K with 44m triple glazing. The WarmCore design has been tailored for performance from the ground up, protecting against future tightening of Building Regulations – Part L. They are sure to be a fantastic addition to any home.
To operate in line with your customer's budget, tastes and project requirements, our WarmCore aluminium bi-fold doors offer a heightened degree of versatility. This means you'll be able to cater to a wider demographic. This includes:
Glazing Options
WarmCore doors can be glazed with 28mm double glazed units or 44mm triple glazed units. Glazing can be carried out with a choice of aluminium beads for a neat internal finish:
Square all round (horizontals and verticals)

Chamfered (option for verticals)

Triple glazing uses 44mm TG bead all round (horizontals and verticals)
External Styling
Four external aluminium designs deliver a range of classic aesthetic styles to your WarmCore bi-fold doors:
Pencil Round

Chamfered

Square

Decorative
A member of our expert team will be on hand to ensure you get the perfect fit for your project. We'll be able to offer you a bespoke door design, based on your specifications. For further information please refer to the graphic below.
High Quality Colours
Our WarmCore aluminium bi-fold doors are available in four different colour finishes from stock, including dual colour options. The options are 'White', 'Cream', 'Black' and 'Grey'.
All colours are applied with a highly durable coating to ensure they uphold and rich and full colour over many years. This enables them to avoid any flaking, peeling or fading when exposed to the elements.
Flexible Thresholds
To offer the complete design to homeowners, our WarmCore aluminium bi-fold doors can be fitted with a range of threshold options. Including:
Integral Sill.

Standard Threshold with additional 150mm thermally-broken aluminium sill.

Part M compliant low threshold.
WarmCore Bi-Fold Door Colour Options
We supply WarmCore folding doors that are available in a variety of dual colour options. You can select from 4 standard RAL colours: Black, Grey, Cream and White. If you would like more bi-fold door colour options, please get in touch to ask about our other available RAL colours.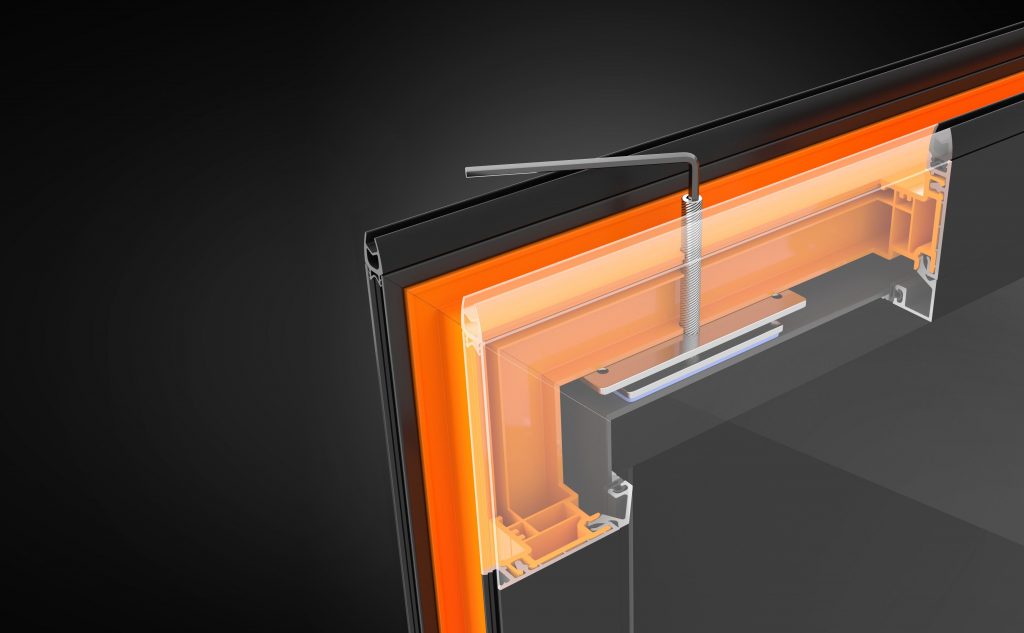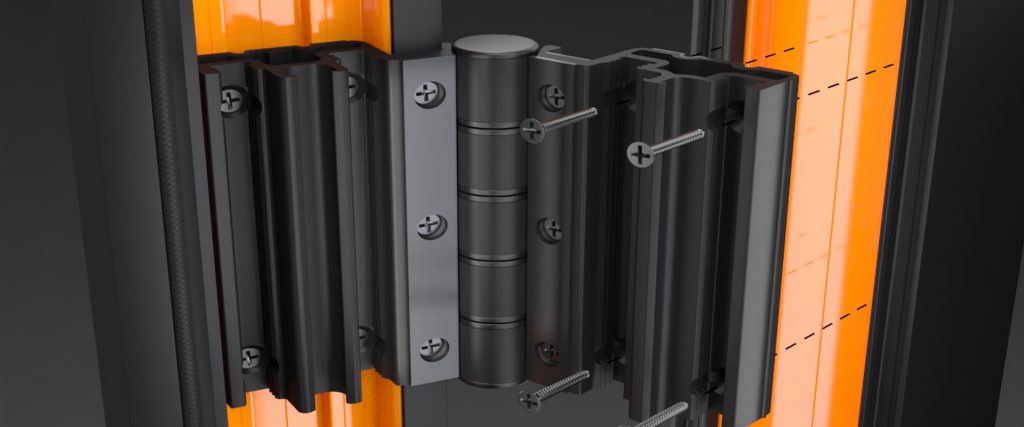 High-Performance WarmCore Folding Doors
All of our WarmCore bi-fold doors are engineered with precision, standing in line with modern demands. They comprise a high quality surface finish, manufactured from a composite of materials to achieve an end product that that is both energy efficient and recyclable. Their inherent elegance is sure to catch the eye of any homeowner.
Designed to keep the British weather at bay, these doors a triple sealed to remove the potential of draughts. They also feature gasket corner mouldings for sash-to-frame and sash-to-sash applications. This uses a push-fit design that fits neatly and couples with straight-cuts for easy application to avoid the need for any overrun gaskets.
Highly Secure WarmCore Bi-Fold Doors
WarmCore bi-fold doors offer outstanding security across the board. You'll be able to offer your customers doors that are:
PAS24 and Secured by Design compliant.

Independently tested by UKAS labs.

Fitted with double strength sash corners: mechanically jointed and manufactured using internal aluminium cleats and warp-around corner moulding.

Fitted with custom-engineered extruded aluminium hinges.

Fitted with an integral dog-bolt.

Designed to take the weight of triple glazing as standard.

Certified with a 'Five-Star' ERA security guarantee against forced entry for a period of 10 years.
This means that you'll be able to offer complete peace of mind, with bi-fold doors that offer the very best in function and form.

Thermal Efficiency
These doors feature a high performance thermal core for modern levels of energy efficiency.

Quick Installation
These folding doors are designed to offer quick and simple installation to help you and your customers.

Low Trade Prices
Southgate Windows are committed to offering competitive supply only WarmCore bi-fold door prices

Durable Folding Doors
Offer your customers a folding door that will continue to perform year after year thanks to their robust profile.

Colour
A range of attractive colours available so every door can be tailored to suit the property it will be installed in. 

Glazing Options
Your customers will be able to enjoy a better standard of glazing with our WarmCore Bi-Fold Doors.
Easy to Install Bi-Folding Doors by Synseal, Somerset
Not only do these aluminium WarmCore bi-fold doors offer optimum performance across the board, they are also designed to be as fitter-friendly as possible. This is made possible by an innovative clip-in bead that allows you to glaze the door without the need for wedge gaskets: the all round concealed fixings also improve aesthetics. We make it easy for you to offer a design that simply, and consistently, offers more.
This modern track will also enable a quick all-in-one fitting procedure without the need for de-sashing. To enhance practicality further, WarmCore bi-fold door is also incredibly easy to adjust with plain hinges, pivot roller hinges and espag hinges providing +/- 1mm adjustment to cater for fine tolerances on site. Single roller and double 'pivot' rollers provide +/- 3mm vertical adjustment for precision installation.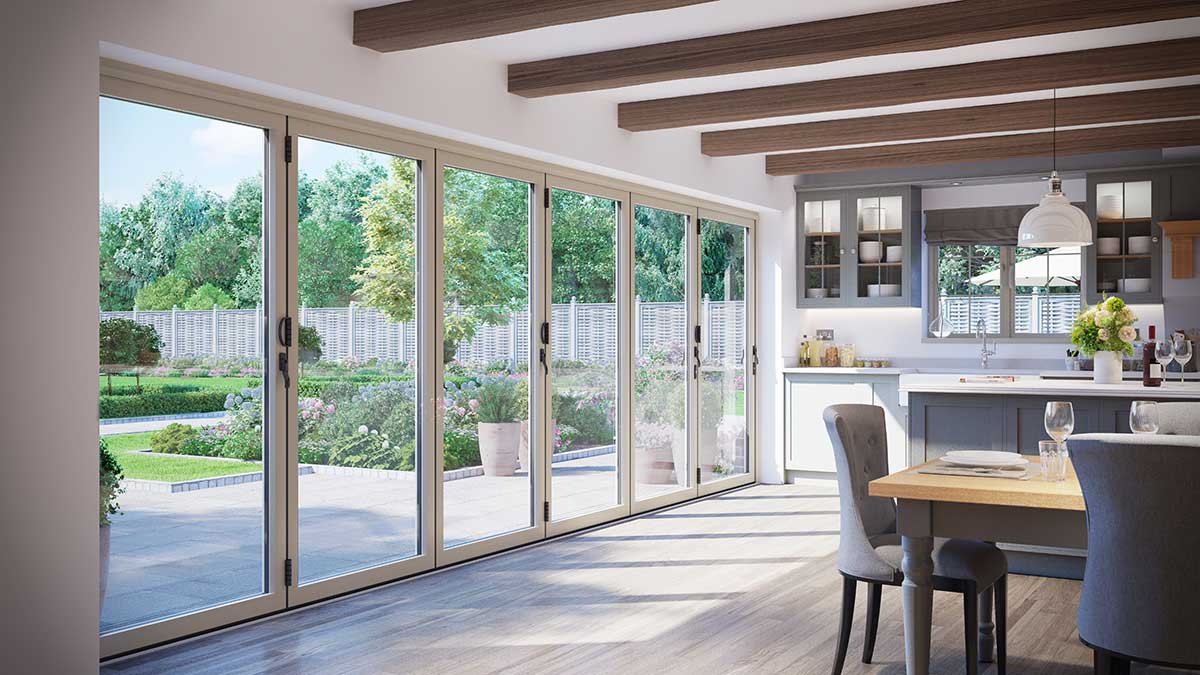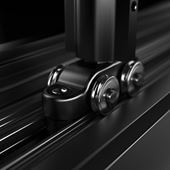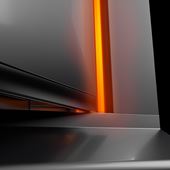 A Variety of Styles
Available in bi-fold, French and residential design: max width 6000mm, max outer frame height 2400mm, max sash width 1000mm, max load per sash 100kg.
Minimal Maintenance
Minimal maintenance needed in order to retain functionality and performance. This means you'll be able to offer a product that helps you to reduce your aftersales.
Top Manufacturers
Manufactured using the latest techniques for maximum performance, efficiency and aesthetic. Don't settle for anything less than this premium design.
Robust Designs
Constructed from premium grade aluminium to achieve an inherently robust and rigid design, without compromising a slim and stylish appearance.
Bespoke Bi-Fold Doors
A range of attractive designs and colour options. Perfect for all homes and projects. Whether your customer has a new or old property, you'll have something to match
To get free quotes for our WarmCore bi-fold doors, get in touch with us today! We always base it on your specifications to ensure things are as cost-effective as possible.
WarmCore Aluminum Bi-Fold Doors Prices
Interested in bringing the WarmCore bi-fold door range to your product offering? Get in touch with us via our online contact form where a member of our friendly team will be more than happy to offer you a bespoke price based on your exact specifications.
You can also get in touch with us via this method should you have any questions. We'll be able to handle any and all enquiries in a professional, prompt and efficient way. We look forward to hearing from you. Southgate Windows supply WarmCore bi-fold doors to trade throughout Bridgwater, Bristol, Somerset and Devon. Including Taunton, Glastonbury, Weston Super Mare, Bath, Exeter, and Barnstaple.
---
WarmCore Bi-Folding Door Brochure
Watch the WarmCore Installation Video!