Double Faced Decking in Somerset & Devon
If you're looking for a supply only range of decking, then Southgate can help you out. We can provide you with a range of decking options supplied to us by STORM. Our double faced WPC decking offers a woodgrain and grooved option to one board, perfectly replicating traditional wood, but not having to worry about the hazards and high maintenance.
Composite decking is manufactured using a combination of materials to ensure efficient and long lasting performance. The deck is made up of 45% timber fibres and combined with 55% HDPE and additives. If you choose to invest in our supply only decking, then you can benefit from a range of bespoke functional features.
If you have any questions, then get in touch with our team today. They can also offer you competitive and affordable composite decking prices.
Composite Decking Features
If your clients are looking for garden decking for their Somerset home, then our WPC decking is the perfect solution. Compared to standard timber options, our WRC composite styles offers an array of features as well as customisable designs.
Durable Designs
Due to the incredible materials that our decking is made up of, you can tell your clients that it'll provide impressive standards of durability.  We all know how unpredictable the British climate can be, and with Decking being exposed to the natural elements on a daily basis, you'll want to be sure that the composite replacement can withstand harsher climates.
WPC decking is able to resist fading, scratching, staining and mould, as well as slotting, rotting decaying or cracking. You can give your clients complete peace of mind that they're investing in high quality garden decking that will stand the test of time and provide them with several years of service.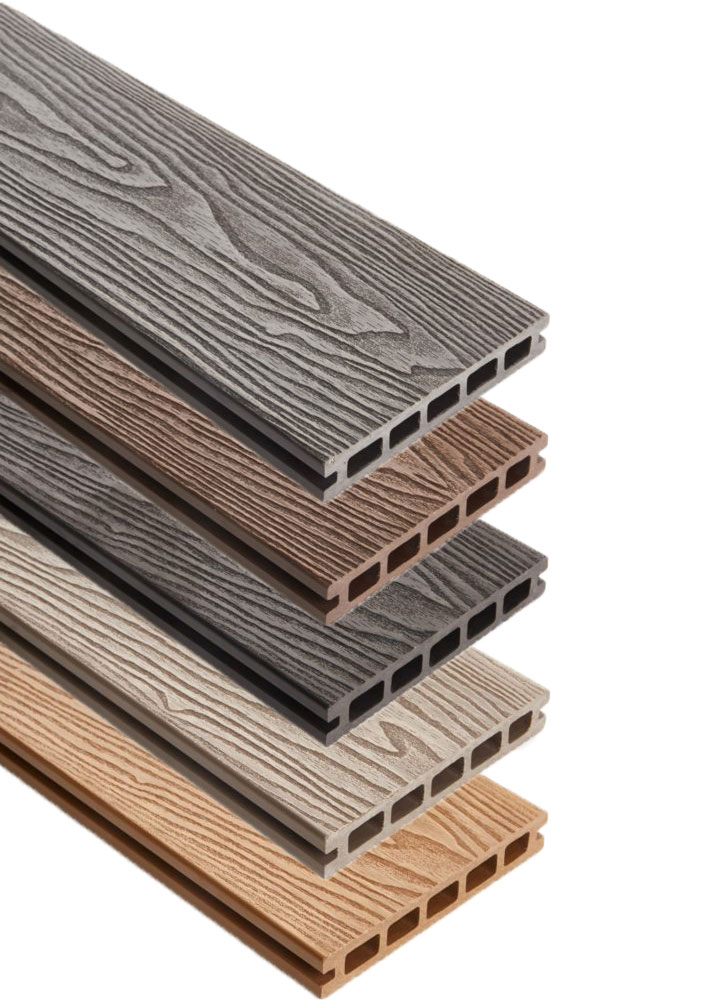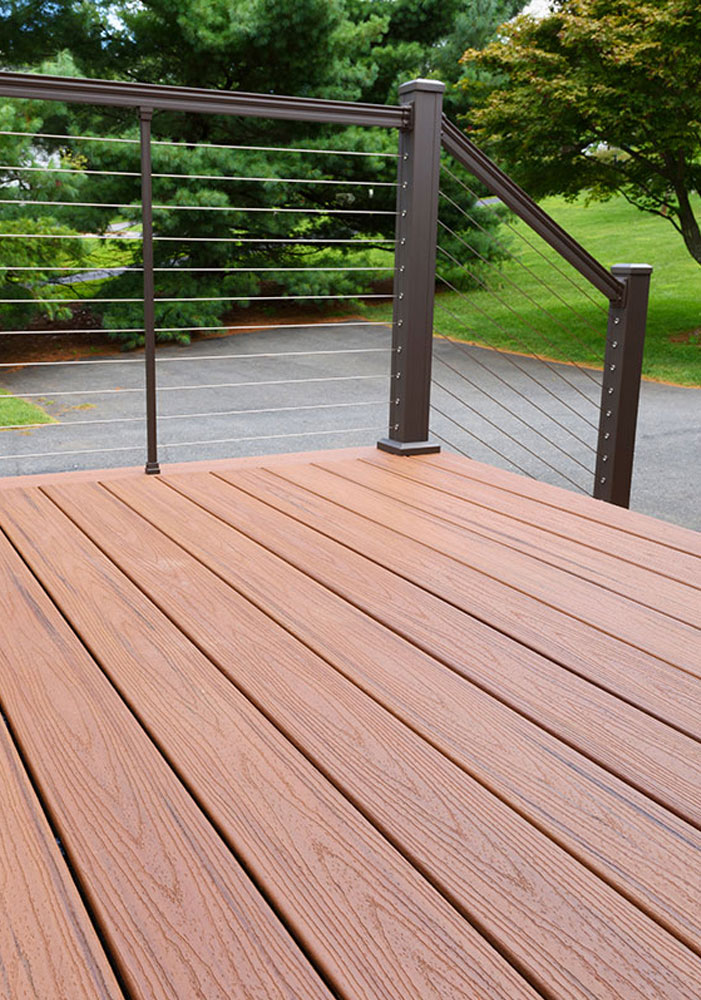 Features of Garden Decking from Southgate
Tailored To You
If your clients have a specific look in mind for how they want their decking to look, then our expert team can offer you a range of designs that allow them to customise the appearance. Available in 5m or 3m lengths with optional steps, you can install WPC composite decking into a range of larger and smaller spaces.
There a range of colour options on offer, including Teak, Brown, Natural, Grey and Black, thus allowing your clients to design a decking replacement that suits their style preferences.
Low Maintenance
The great thing about our composite decking is that your clients won't have to worry about a high maintenance care regime. No sanding, staining or repainting will be needed. To keep the product looking as good as it did on the day of installation, it'll need to be occasionally wiped down with some soap and water.
Designed For Easy Installation
The innovative design of the Somerset decking ensures that you can easily install the products into your customer's property. The WPC decking can be installed at any time within the year but is better during the Spring-Autumn months when the weather is usually finer and drier. It's important to know that new decking shouldn't be installed when temperatures are lower than 5 degrees.
If you'd like to find out more about the incredible features they have to offer, then get in touch with our team today!
Temperature

Our decking options can be installed throughout the year, but preferably in conditions that are 5 degrees or higher.
Colour Choice

Choose from a range of bespoke colours, and tailor the designs to suit individual customer requirements.
Cost-Effective

Designed with longevity in mind, your clients can benefit from a garden addition that offers long lasting performance.
Durable
Manufactured using a combination of materials, the decking will provide exceptional standards of durability.
Easy Installation

The modern design of the WPC decking ensures that you and your team can easily install the product into a range of spaces.
Excellent Service
From the moment you get in touch, right through to delivery, our expert team will be there to answer any queries you may have.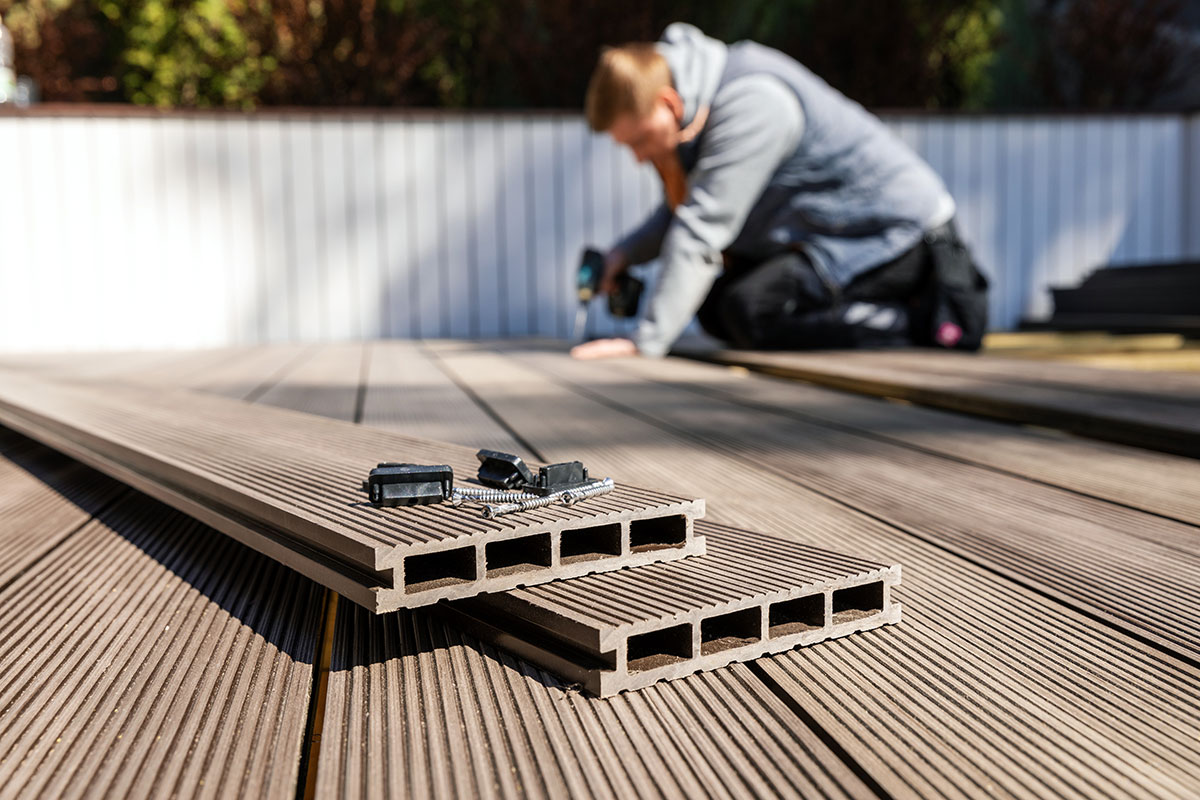 Composite Decking Prices, Bridgwater & Somerset
Would you like to know more about how much our supply only decking costs? Get in touch with our team today, and they can provide you with all the information you need for your trade supply of decking.
We offer free no obligation quotes on all of our products, so request a quote today, and we can give you a personalised price based on your exact project requirements.
If you have any further questions regarding our decking products or ant of our services, then please don't hesitate to contact us. You can give us a call on 01278 455 326 or send your queries to us via our online form.
---